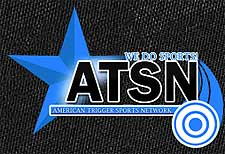 Ventura, CA – -(Ammoland.com)- This week on the Trigger Sports Network's Stop the Threat we have an all new episode The Accident.
Hosted by James B. Towle with Special Guests:
Kelly Muir

Rob Pincus

Steve Vandermolen
In this week's crime reenactment: An angry driver rages down the road and cuts off an unassuming driver who subsequently rear ends him. The accident enrages the already-inflamed driver and results in a fatal confrontation.
Rob Pincus: Owner of I.C.E. Training Company and developer of the Combat Focus® Shooting program.
Steve Vandermolen: Co-Founder of Thunder Tactical Shooters, Lead Instructor Thunder Gun Range Shooters Club, Certified NRA Pistol Instructor, Personal Protection Trainer, Range Safety Officer and Master Level Competitive Shooter who has won numerous local, regional, state, and national championships
Kelly Muir: Martial Arts Master & Instructor, Owner of Team Karate Center in Columbus, Ohio, Black Belt Magazine's 2012 "Woman of the Year", author of "Instructor Revolution", Black Belt Magazine Columnist and contributor to the Personal Defense Network, Program Founder and Lead Instructor of the Wrong Woman (TM) Program.
"Stop the Threat" panelists offer an informed discussion aimed at armed citizens on legal gun ownership, the use of deadly force, and how one may avoid becoming a victim, or respond to a life or death situation. This series may save your life!
BE SAFE…BE TRAINED…BE ALERT!
Watch on the PURSUIT Channel!
DISH Network: Channel 240 HUNT
DirecTV: Channel 604 PRST
Wednesdays 2:00pm PST 5:00pm EST

Thursdays 10:00pm PST

Fridays 6:00pm PST/9:00pm EST

Fridays 1:00am EST
Tweet to @JamesBTowle
Follow @ATSNtv
Click here to see recent video: www.atsn.tv
James B. Towle
Host
American Trigger Sports Network
www.atsn.tv
About:
ATSN was born from the already popular Radio series, "Trigger Sports Radio" which was broadcast nationwide, and hosted by James B. Towle. James wanted to bring the world of Trigger Sports to a whole new level by introducing video clips and LIVE coverage from shooting events on the Trigger Sports LIVE! weekly show. ATSN is set to be the leader in your trigger sports news, and now we are broadcasting around the world! Visit: www.atsn.tv