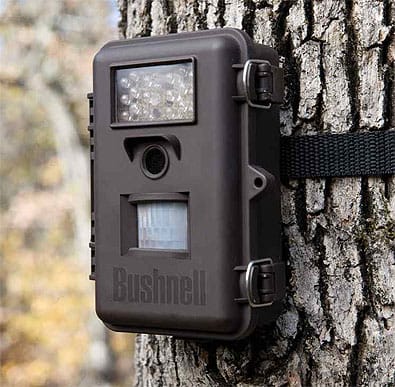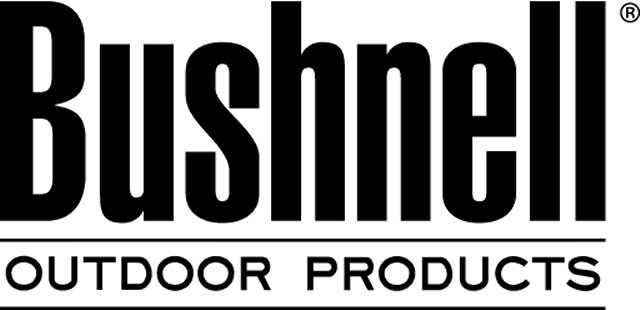 Overland Park, KS. –-(Ammoland.com)- Every hunter is looking for the edge while planning their next hunt. Here are a few expert tips for getting the most out of your Trail Cam from the experts at Bushnell.
Height – Before hanging a camera, think about the height of the animal you want to capture on camera. For instance, if you're scouting deer, 40-48" is the optimal height.
Field of View – After hanging the camera, we recommend triggering the camera to get a few test images that you can review on the viewfinder or with a viewing device in the field. The test images will help you determine the camera's field of view and whether or not you'll need to trim foliage in order to be able to take advantage of the entire field of view.
Batteries – Investing in high-quality batteries up front will save you time and money in the long run. We recommend Energizer Advanced Lithium batteries. Not only do lithium batteries last longer than alkaline batteries, they are more durable in extreme temperatures, allowing your camera to perform year-round.
Utilize the technology – Trail cameras are becoming more and more sophisticated. Before getting into the field, understand which features your camera offers and think about ways you can take advantage of that technology. One of our favorite new features is time lapse technology, which allows you to monitor game activity not captured by the camera's sensor. Our 2x Field Scan feature allows you to select two windows of time (we recommend dawn and dusk) to capture images at a predetermined time interval (programmable from one – 60 minutes). This is an especially helpfully feature if you're scouting a food plot or field.
Background – Be cognizant of what's in the camera's field of view. The grass and brush will grow throughout the season and could cause false triggers when blowing in the wind, and water and the sunrise or sunset can also affect your images. Another element that can cause false triggers are the straps attaching the camera to the tree if they're left unsecure to flap in the wind.
Lock It Up – We all know we that we only hope to see the best in people, but today you can't be to careful. So make the extra investment in a Bushnell Bear Safe Security Case or Master Lock Python Adjustable Locking Cable and protect your trail camera from others.
Range – Consider what range most of the animals will be from the camera. If you're watching a feeder that's 30-40 feet away, you may want to turn the flash to high to better illuminate the animals. In addition, we'd encourage utilizing time lapse technology to ensure you're capturing animals that may be feeding further away.
Overexposure – Be careful not to over-check your game cameras for fear of disrupting the habitat. And when you go to check cameras, we recommend you take the same precautions you do to minimize your scent before you enter the field to hunt.
Hang a treestand, hang a camera – If you're hanging a new treestand this season, consider also hanging a camera with the stand. This will give you a better idea of which bucks are passing under your stand and help you determine if you need to do some pruning to open your shooting lanes.
Learn more about the Bushnell Trophy Cam series at www.bushnell.com.