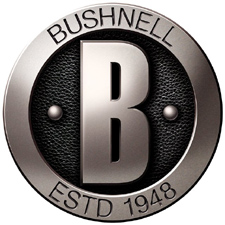 Overland Park, KS. –-(Ammoland.com)- Bushnell Outdoor Products, an industry-leader in high performance sports optics and outdoor accessories for 65 years, and the University of California Davis (UC Davis) have recognized Christopher Barton as the second annual recipient of the Bushnell Bill McRae Lifetime Achievement Scholarship.
Established in 2011, in conjunction with the Bill McRae Lifetime Achievement Award that's presented annually to a journalist who has made a profound impact in the outdoor industry, the $7,500 scholarship is awarded to an outstanding student in the UC Davis optical science and engineering program.
As a legendary figure in the optics industry, Bill McRae is not only known for his immense contributions to the outdoor industry, but for his dedication to mentoring journalists and industry professionals. Given all that McRae has contributed throughout his life, Bushnell established the UC Davis scholarship to share his legacy and support the next generation of optical engineers.
This year's recipient, Christopher Barton of Fremont, Calif., is a senior in the UC Davis optical science & engineering program and carries a 3.40 GPA. He plans to use the scholarship to pay his tuition, allowing him to focus on academics and minimize his student loan debt.
"Engineering is a very challenging curriculum, and it is important students are able to focus on academics full-time to perform at the highest level," said Jean VanderGheynst, UC Davis College of Engineering associate dean. "The award established by Bushnell to honor Bill McRae exemplifies the impact a corporate partner can make in the life of a student."
The Bushnell Bill McRae Lifetime Achievement Scholarship is a $7,500 annual award available to students in the UC Davis optical science & engineering program. The award, administered by the dean of the college of engineering, is available to undergraduate and graduate students who maintain a minimum GPA of 3.25 while pursuing a degree in optical science & engineering.
About the UC Davis College of Engineering
Founded in 1962, the College of Engineering at UC Davis has awarded more than 22,000 graduate and undergraduate degrees. The college has more than 200 faculty, including 15 members of the prestigious National Academy of Engineering, 48 recipients of early career awards and numerous fellows of prestigious associations. College researchers collaborate with numerous partners at UC Davis, including the School of Medicine, the School of Veterinary   Medicine, and the Graduate School of Management. The college's global industry and government partners include many from Silicon Valley, the Bay Area, and the Sacramento Region. Annual research expenditures at the College of Engineering total more than $87 million (2011–12). The College of Engineering is consistently ranked among the Top 20 U.S. public university engineering programs (U.S. News & World Report 2013). The College of Engineering's key research strengths are in energy, environment and sustainability; engineering in medicine; and information technology and applications.
About UC Davis
For more than 100 years, UC Davis has engaged in teaching, research and public service that matter to California and transform the world. Located close to the state capital, UC Davis has more than 33,000 students, more than 2,500 faculty and more than 21,000 staff, an annual research budget of nearly $750 million, a comprehensive health system and 13 specialized research centers. The university offers interdisciplinary graduate study and more than 100 undergraduate majors in four colleges — Agricultural and Environmental Sciences, Biological Sciences, Engineering, and Letters and Science. It also houses six professional schools — Education, Law, Management, Medicine, Veterinary Medicine and the Betty Irene Moore School of Nursing.
About Bushnell Outdoor Products
Bushnell Outdoor Products is a global manufacturer and marketer of branded consumer products. Headquartered in Overland Park, Kansas, the company sells its products worldwide under the Bushnell®, Bee Stinger, Butler Creek®, Final Approach®, Gold Tip, Hoppe's®, Millett®, Night Optics, Primos®, Simmons®, Stoney Point®, Tasco®, Uncle Mike's®, Uncle Mike's Law Enforcement®, and the following eyewear brands: Bollé®, Cébé® and Serengeti®. For information about any of these brands or products, please contact Bushnell Public Relations at (913) 752-6105.