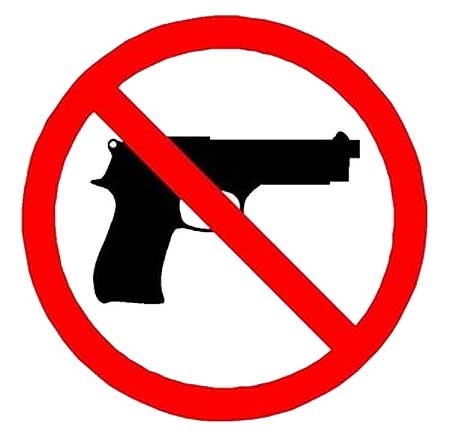 Colorado ––(Ammoland.com)- You might think that with Republicans in control of the US House of Representatives there would be no way ANY gun control legislation could reach the floor.
But sadly we are already beginning to see so-called "conservative champions" folding to pressure from the anti-gun media to sell-out gun owners.
Former Vice Presidential candidate, Congressman Paul Ryan, has stated that he would support legislation that bans private sales at gun shows.
In the House, Majority Leader Eric Cantor, along with the help of Rep. Scott Rigell (VA), Patrick Meehan (PA) and others, have stated openly that they will work together with anti-gun Democrats from Maryland and New York to tighten restrictions on private firearms sales and expand background checks.
Possibly even more upsetting has been Senator Tom Coburn's willingness to work alongside anti-gunner Chuck Schumer (NY) to propose "bi-partisan" anti-gun legislation in the Senate.
Make no mistake, so-called "expansion" of background checks is little more than a blatant attempt by anti-gunners to register all firearms and gun owners in America.
That is why Representatives Steve Stockman (TX-36) and Paul Broun (GA-10) have drafted a letter to Speaker Boehner and the Republican leadership urging them to require the support of the majority of Republican members in the House before bringing any anti-gun bills to the floor.
This so-called "Hastert Rule" would mean that 117 Republicans would have to support a particular bill before it had any chance of getting a floor vote, not just the support of the anti-gun elitist in leadership.
Gun owners are under attack from all sides . . .
The Feinstein Gun Ban. The UN Small Arms Treay.
Unconstitutional Executive Orders from President Obama.
Increased intimidation of gun dealers from the ATF under the guidance of a radical Attorney General.
Anti-gun fat cats like Michael Bloomberg spending millions of dollars to produce misleading surveys and TV ads supporting dozens of bills in both the House and Senate that seek to ban hundreds of firearms outright.
The list goes on and on.
Now we as defenders of the Second Amendment have to watch our backs from the very people who were elected to fight against such encroachments.
With the House firmly in control by the Republicans, it is an absolute disgrace that such a letter from Stockman and Broun even needs to be written in the first place.
Thankfully for you and I, we have a few good men left in Congress.
It just goes to show that at the end of the day (with a few exceptions) that politicians will only do what is right if they are pressured into it.
Again and again it has been demonstrated that gun owners' greatest allies are themselves.
That is why I am asking you to ask your Congressman to openly support the Stockman-Broun letter to Speaker Boehner. Call today!
Tell them that if they really support your rights then you need to see action!
Signing the Stockman-Broun letter is a good first step in signifying support for the Second Amendment.
For Freedom, Dudley Brown
Executive Vice President
About:
The National Association for Gun Rights is a nonprofit, nonpartisan, single-purpose citizens' organization dedicated to preserving and protecting the Constitutionally protected right-to-keep-and-bear-arms through an aggressive program designed to mobilize public opposition to anti-gun legislation. The National Association for Gun Rights' mailing address is P.O 7002, Fredericksburg, VA 22404. They can be contacted toll-free at 1-877-405-4570. Its web address is www.NationalGunRights.org
Editorial Disclaimer: The opinions and views expressed above do not necessarily reflect those of the staff, AmmoLand Shooting Sports News, or other sponsors and partners. See the Editorial-Review Process for more details.