This event is 2A FlashMob Approved, anyone attending will automatically qualify for their own FREE 2A Mob Patch.
Missoula, MT –-(Ammoland.com)- Anyone in the Bozeman MT area:
New York City Mayor Bloomberg is attempting to organize a protest in Bozeman at Senator Max Baucus's office to criticize Max for voting AGAINST enhanced gun-buy background checks (universal gun registration).
If you can mount a counter-protest, it should be fun. Here's the info sent out by Bloomberg:
MONTANA
Bozeman
What: "Shame on You" Protest on Senator Baucus' Office
Who: Mayors Against Illegal Guns and concerned Montanans
When: Friday, April 19 at 12 Noon
Where: Senator Baucus's Office, 220 W. Lamme Street, Suite 1D
Gary Marbut, President
Montana Shooting Sports Association
https://www.mtssa.org
Author, Gun Laws of Montana
About Montana Shooting Sports Association:MSSA is the primary political advocate for Montana gun owners. Visit: www.mtssa.org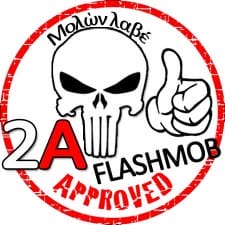 About 2A Flashmob: 
In an effort to motivate gun owners and Second Amendment Supporters to show up in person at important events and rallies AmmoLand Shooting Sports News is giving away FREE 2A Flashmob Patches to anyone who attends a protest, rally, open carry event, committee hearing at your state capital or a Moveon.org counter protest. (You may already be eligible)
Spread the word, get out, get active!