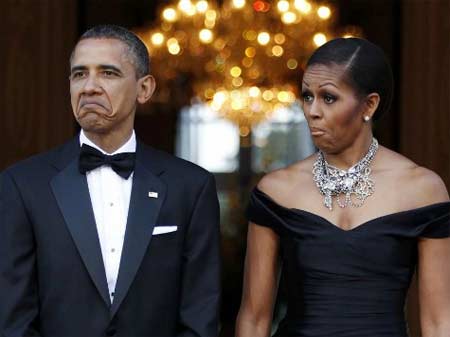 Washington DC – -(Ammoland.com)- Former British Prime Minister Margaret Thatcher's funeral is April 17 2013, but President Barack Obama, First Lady Michelle Obama, and Vice President Joe Biden are too busy pushing gun control to attend.
A U.S. Embassy spokesman explained that Obama is unable to attend the funeral of our Britain's Iron Lady and staunch U.S. ally during the Cold War because "this is a hugely significant week in terms of U.S. politics."
The spokesman elaborated, saying that because the First Lady and Vice President Biden "are the president's point people on gun control," their attendance at Thatcher's funeral is not possible either.
"This is a week when there is a lot of movement on Capitol Hill on gun issues," the spokesman said.
In lieu of the President, the First Lady, the Vice President, or even a White House Envoy attending, Speaker of the House John Boehner (R-OH) is sending "a U.S. delegation that will consist of two men who would be traveling as private citizens to the funeral already."
About:
AWR Hawkins writes for all the BIG sites, for Pajamas Media, for RedCounty.com, for Townhall.com and now AmmoLand Shooting Sports News.
His southern drawl is frequently heard discussing his take on current events on radio shows like America's Morning News, the G. Gordon Liddy Show, the Ken Pittman Show, and the NRA's Cam & Company, among others. He was a Visiting Fellow at the Russell Kirk Center for Cultural Renewal (summer 2010), and he holds a PhD in military history from Texas Tech University.
If you have questions or comments, email him at [email protected] You can find him on facebook at www.facebook.com/awr.hawkins.