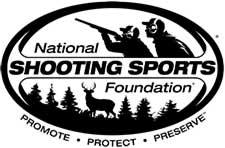 NEWTOWN, Conn –-(Ammoland.com)- Maryland is home to Beretta USA Corp. The company employs around 400 people at its Prince George's County facility and pays $31 million in state taxes.
This economic contribution seems of little importance to Gov. Martin O'Malley, however, who has promised to sign into a law a bill passed by the legislature last week that outlaws several products Beretta makes.
The company has promised to move out of the state if the governor does pick up that pen and sign his name.
About NSSFThe National Shooting Sports Foundation is the trade association for the firearms industry. Its mission is to promote, protect and preserve hunting and the shooting sports. Formed in 1961, NSSF has a membership of more than 6,000 manufacturers, distributors, firearms retailers, shooting ranges, sportsmen's organizations and publishers. For more information, log on to www.nssf.org.