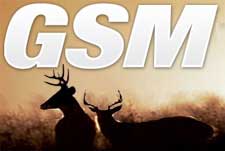 Grand Prairie, TX –-(Ammoland.com)- Cyclops, an innovator in personal and field lighting solutions introduces the new Phoenix Pro-LED headlamp.
When you need a light in the most extreme conditions, the Phoenix Pro-LED will be your light of choice. Made of rugged construction, this headlamp is water and shock resistant.
The Phoenix Pro-LED features a two-way switch for a dual light source. The Hi-Power center LED provides 24.5 lumens and has a burn time of 160 minutes from the central source, while the three LED lights produce 20 lumens with 720 minutes burn time for trail lighting.
The adjustable stretch headband holds the light securely and comfortably in place. The Phoenix Pro-LED is available in black and NXT Camo and is powered by three "AAA" batteries (included).
Phoenix Pro-LED Features:
2-Way Switch for dual light source
Hi Power Center LED
Adjustable stretch headband
Shock resistant, rugged construction
Water resistant
Available in black or NXT Camo
Burn Time:
Center LED: 160 minutes
3 LED: 720 minutes
Light Output:
Lamp: 24.5 lumens
3 LED: 20 lumens
Includes three "AAA" Energizer Alkaline batteries
For more information regarding Cyclops lighting solutions or to view their complete line of products please visit www.cyclopssolutions.com
Cyclops supplies the world with brilliant developments, designed with the outdoor enthusiast in mind and continues to design, reinvent and rediscover the illumination process in headlamps, flashlights and spotlights to provide safety and optimal performance. Each product goes through extreme, real-life testing before making it available to you. The end result – a high-tech, engineered device that brings you optimal performance. Cyclops is a division of GSM Outdoors. Learn more about their brands at www.gsmoutdoors.com.
Get Out of the Dark.