Freedom's Steel II – Never Forget Knife Rights' Extraordinary Custom Collaboration Knife, Honoring Sacrifices for America's Freedoms, Supporting NRA-ILA and the Second Amendment.
A Historically Significant, One-of-a-Kind Custom Knife Crafted by National Living Treasure Jerry Fisk and Acclaimed Artisans, Incorporating Historically Significant Steel and Materials.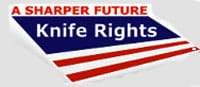 Gilbert, AZ –-(Ammoland.com)- Knife Rights has donated Freedom's Steel II – Never Forget, an extraordinary custom knife collaboration,to the National Rifle Association's Institute for Legislative Action (NRA-ILA) in appreciation for their support of Knife Rights' legislative efforts in fighting the Second Front in Defense of the Second Amendment.
Freedom's Steel II – Never Forget was conceived of, and sponsored by, Knife Rights expressly to benefit NRA-ILA.
Freedom's Steel II – Never Forget will be a featured auction item at the NRA-ILA Dinner and Auction to be held at the NRA Annual Meeting in Houston, Texas, the evening of May 3, 2013. It is also one of four ILA auction items that are listed on GunBroker.com for online bidding.
Go to http://www.gunbroker.com/Auction/ViewItem.aspx?Item=335393705 for details and to bid.
Proceeds from the sale of Freedom's Steel II – Never Forget will support NRA-ILA efforts to defend the Second Amendment.
"Knife Rights and the NRA have a common interest in protecting our civil rights and specifically the right to own and use tools appropriate for self-defense. At a time when our Second Amendments rights are under unprecedented assault, we are proud to assist NRA in protecting these rights." said Knife Rights Chairman and Founder Doug Ritter. "We are sincerely grateful for the support provided to us by NRA-ILA as we fight the Second Front in Defense of the Second Amendment."

"Since 1871, the NRA has fought to defend the rights of law-abiding Americans. We are truly grateful for the support of our friends at Knife Rights and their continued contributions to our ongoing efforts to preserve our freedom," said Chris W. Cox, Executive Director of the NRA's Institute for Legislative Action."
Each craftsman's efforts and every component of Freedom's Steel II – Never Forget was donated to Knife Rights to support its efforts to defend and enhance our right to own and carry knives as tools used daily by millions of Americans and at times wielded in self-defense.
This one-of-a-kind 18-inch 700-layer Damascus Bowie was forged by National Living Treasure and American Bladesmith Society Master Bladesmith Jerry Fisk from steel salvaged from the Destroyer USS Cole (attacked 8/12/2000) and from 2 World Trade Center (South Tower – attacked 9/11/2001). These historic steels were donated by Fisk and this is the only knife he will ever make in which these two significant steels alone are combined in one blade.
The 700 layers in the Damascus represent the 700 British soldiers that attacked the Minutemen at Lexington and Concord, the first battle for our freedom. Fisk forged the blade into an "Interrupted W" pattern because George "W" Bush was in the White House at the time the terrorists struck in the attack on 9/11, from which a portion of the steel was salvaged. Thus, the layers represent the first armed American resistance and the "Interrupted W" pattern represents the last attack on American home soil.
Fisk explains that he chose to make this knife a Bowie because "the Bowie is recognized world-wide as the quintessential American knife, a recognized symbol of America. This is an early American style of Bowie which represents the fundamental American characteristics of lean strength and resilience, the basics we should get back to in running our great country."
The two steel handle spacers were forged by Fisk from rebar salvaged from the restoration of the Statue of Liberty (1982-1986) and donated by world-renowned engraver Leonard Francolini of New Mexico.
Francolini's exquisite engraving of the guard features 24 karat flush gold scrollwork inlaid around the perimeter of the guard. The sides of the guard have steel cut scrollwork with a punch dot background. It is signed "FRANCOLINI" in a recessed, 24 karat gold inlaid rectangle on the bottom of the guard.
Fisk carved the oak handle spacer out of a salvaged branch from the Alamo's Historic Live Oak, which
was also donated by Fisk. The significance of the blade's length of 12 3/4 inches is also related to the Alamo. The historic siege of the Alamo lasted just short of 13 full days before it finally fell to Mexican General Santa Anna on March 6, 1836.
The handle was carved by Fisk from 10,000-year-old rare ringed fossilized mammoth ivory that was dug up on Saint Lawrence Island, Alaska.
Custom Leather Maker Paul F. Long handcrafted the sheath. The sheath features top grain vegetable tanned, russet colored American cowhide with a brown lizard chevron overlay. Long hand-tooled the geometric embellishments.
Freedom's Steel II – Never Forget is presented in a custom-built black walnut display case by Brookfield Case. It features glass on four sides and the top and is internally lit with LED lighting. Etched into the glass front is a reproduction of the original script from the ratified Bill of Rights:
…the right of the People to keep and bear Arms shall not be infringed.
Second Amendment to the U.S. Constitution, ratified December 15, 1791
More information on the NRA-ILA Dinner and Auction can be found at:
http://www.nraam.org/special-events/nra-ila-dinner-and-auction.aspx?ct=e
Bids for Freedom's Steel II – Never Forget will also be accepted via GunBroker.com. Go to http://www.gunbroker.com/Auction/ViewItem.aspx?Item=335393705 for details and to bid.
Additional details on Freedom's Steel II and the collaborators who created it, along with additional stunning photography, can be found at: www.KnifeRights.org/FreedomsSteel
Knife Rights: Knife Rights was organized in 2006 to ensure a Sharper Future™ for owners of one of mankind's oldest and most commonly used tools. The two pillars upon which Knife Rights stands are "Essential Tools – Essential Rights™." We cannot retain the former without the latter. While our knives are primarily tools, and used as such the vast majority of the time, ultimately our right to own and carry these tools is enshrined in the Second Amendment for those rare times when they must be used in self-defense. The fight to protect our knives is the Second Front in Defense of the Second Amendment™. Knife Rights is engaged in promoting legislation that eliminates irrational restrictions on knife possession and opposing anti-knife legislation, as well as the legal defense of knife owner civil rights.
NRA-ILA: The Institute for Legislative Action (ILA) is the lobbying arm of the NRA. Established in 1975, ILA is committed to preserving the right of all law-abiding individuals to purchase, possess and use firearms for legitimate purposes as guaranteed by the Second Amendment to the U.S. Constitution. While NRA is a single-issue organization, ILA is involved in any issue that directly or indirectly affects firearms ownership and use. ILA is also involved in educating the public about the facts concerning the many facets of firearms ownership in America.
Photo Credit to: Buddy Thomason
About:
Knife Rights (www.KnifeRights.org) is America's Grassroots Knife Owners Organization, working towards a Sharper Future for all knife owners. Knife Rights is dedicated to providing knife owners an effective voice in public policy. Become a Knife Rights member and make a contribution to support the fight for your knife rights. Visit www.kniferights.org