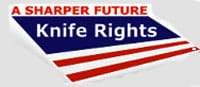 Gilbert, AZ –-(Ammoland.com)- The TSA's ruling to allow small knives on passenger aircraft has created a firestorm of overwrought, sky-is-falling, hyperbolic criticism from some, including flight attendants and some airlines.
TSA administrator John Pistole has so far held his well-reasoned ground, presenting the facts in a hearing before the House Homeland Security Subcommittee  (Click here for a link to the video).
But, that hasn't stopped some in Congress from introducing legislation to prevent the TSA from implementing these new rules.
In the House, Rep. Ed Markey (D-MA) and Rep. Michael G. Grimm (R-NY) have introduced the "No Knives Act" (HR 1093) that would stop the new TSA rules from going into effect, freezing the permitted items list as it stands today. Markey is the same Congressman who back in 2005 introduced similar legislation to stop the TSA from allowing pointed scissors under 4-inches, knitting needles and other items onboard when it announced those changes. That bill failed to gain traction and the results speak for themselves.
Over in the Senate, Sen. Charles Schumer (D-NY) and Sen. Lisa Murkowski (R-AK) introduced an amendment to the Senate budget resolution that would prohibit the TSA from allowing knives on planes.
While these efforts may just be political pandering and may not get very far, it never pays to make that assumption where Congress is involved. We encourage you to write your Representative and Senators in support of the TSA ruling.
Find your Representative here: http://www.house.gov/representatives/find/
Find your Senators here: http://www.senate.gov/general/contact_information/senators_cfm.cfm
Knife Rights is doing its part. Knife Rights Chairman Doug Ritter and his Congressman, Rep. Matt Salmon, discussed this issue at length while both were attending the Monkey Muster, a knife event held recently by Knife Rights supporter Monkey Edge in Mesa, Arizona, celebrating the opening of their new facility. Rep. Salmon is a knife collector and enthusiast, and a staunch Second Amendment supporter. He promised he'd stand strong against any effort to rescind the rules, and he's done even better than that.
Last week Congressman Salmon sent out a "Dear Colleague" letter to his fellow Representatives in support of the TSA ruling, opposing the "No Knives Act" (click here to read this letter). We sincerely appreciate Rep. Salmon's support. 
Congressman Salmon's 'Dear Colleague' Letter Opposing the 'No Knives Act'
About:
Knife Rights (www.KnifeRights.org) is America's Grassroots Knife Owners Organization, working towards a Sharper Future for all knife owners. Knife Rights is dedicated to providing knife owners an effective voice in public policy. Become a Knife Rights member and make a contribution to support the fight for your knife rights. Visit www.kniferights.org