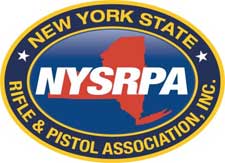 New York –-(Ammoland.com)- NYSRPA has a lawsuit filed suit in the U.S. District Court for the Southern District of New York challenging the constitutionality of Title 38 of the Rules of the City of New York.
Here is a copy of our filing:
https://www.nysrpa.org/files/NYSRPA_v_NYC-Lawsuit.pdf
As always, we cannot win without public support. You can join/renew your membership online: https://www.join-nysrpa.org
And/or make a donation to the legal fund online. Please put LDF in the 3rd address line.
https://nysrpa.kintera.org/donate
Jacob J. Rieper, Vice President of Legislative & Political Affairs
New York State Rifle & Pistol Association
https://www.nysrpa.org
https://www.nysrpa-pvf.org
Yahoo! Messenger ID: nyrkba
About:
The New York State Rifle & Pistol Association is the state's largest and oldest firearms advocacy organization. Since 1871, our organization has been dedicated to the preservation of Second Amendment rights, firearm safety, education and training, and the shooting sports. Our membership consists of individuals and clubs throughout the state. We are a not-for-profit 501(c)4 organization and the official NRA-affiliated State Association in New York. Visit: www.nysrpa.org