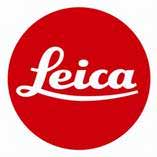 Allendale, NJ –-(Ammoland.com)- Leica Sport Optics invites you to stop by booth #3811 during the NRA 2013 Annual Meeting & Exhibits to see and handle some of its newest products.
Leica is officially unveiling the new Leica ER i riflescope models during the NRA event to be held in Houston, Tex., May 3-5 2013.
Get a close-up look at the ER i 2.5-10×42 and the ER i 3-12×50 riflescopes, as well as the new Geovid HD-B laser rangefinder binoculars.
Boasting a lean and classic design, the two models feature Leica's legendary optical performance and the addition of an illuminated red dot, available in three reticle configurations: 4a, Ballistic and IBS.
The ER i features a large and ergonomically designed setting dial on the left side of the riflescope, so even a gloved hunter can easily activate and adjust the illuminated dot on the reticle. Nine brightness settings, as well as clearly defined "On/Off" positions, guarantee a clear and distinct view, even during low-light hours when game animals are most active.
Leica's sophisticated, energy-saving system ensures maximum battery conservation. On the brightest setting, the battery lifetime in continuous mode is more than 40 hours and more than 210 hours on the intermediate setting. Plus, with Leica's intelligent "Auto On/Off" function, the illumination will turn off when not in a regular shooting position or when left on unintentionally, providing even longer battery life.
You also won't want to miss the opportunity to examine the Geovid-HD B. This new laser rangefinder binocular contains advanced ballistics technology enabling users to add/create their own custom ballistics info for their specific firearm as well as class-leading ranging abilities.
The newly developed ballistic function ABC (Advanced Ballistic Compensation) provides the proper aim point for the hunter and shooter. The Geovid HD-B's integrated, highly precise ballistic processor can instantly gather and analyze the ballistic information with one touch of the button, giving accurate information for the correct hold over, turret adjustment or drop down reticle aiming point. When calculating the trajectory, the distance, angle, temperature and air pressure are all taken into account.
Don't miss out on this opportunity to review the latest in Leica new products and innovations. They'll be plenty of Leica representatives on-hand to answer your questions regarding the impressive new products.
For more information, check out www.leica-sportoptics.com, and visit Leica's Facebook page at http://www.facebook.com/LeicaHunting.