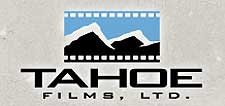 Kalispell, MT –-(Ammoland.com)- Earlier this month I was hanging out with Lightfield's Brian Smith checking out their line of less lethal shotgun slug products.
This stuff is really cool. Brian stays you can use it to deter everything from criminals to bears to the neighbors dog!
"The StarLite is a close-range less lethal impact projectile intended for direct fire at targets between 1 and 10 yards. The user should only target large muscle groups and soft tissue from the abdomen and below. Always avoid targeting the head, neck, thorax, spine, kidney area and groin as serious injury or death may occur."

"The patented design of the 'Star' projectile intentionally embodies properties that virtually eliminate the undesirable tendencies of the typical drag stabilized, sock style bean-bag. The Star design utilizes less weight and higher velocity than other single projectile loads. The Star's larger overall diameter and flexible composition compliments its other properties to allow for a safer deposition of Kinetic Energy. The overall design of the Star greatly reduces the likelihood of penetration, broken bones or deep internal injury."
Lightfield less lethal products are accurate, effective, affordable and designed to address range-specific application. Check them out at http://litfld.com
You can shop for Lightfield's ammo products here: http://tinyurl.com/bre28uj
About Tom Opre & Tahoe Films, Ltd.;
Opre is a filmmaker, adventurer and professional hunter. He hosts the outdoor adventure, television series Eye of the Hunter airing at 9PM EST Sundays on NBC Sports. Since 1990, Opre has been producing and directing film and video advertising productions for companies including; Aimpoint, Otis Technology, Mathews Archery, Ski Doo, Sea Doo, Chevrolet, Ford Motorsports, Polaris, Federal, Arctic Cat and Warn. He also produces the Xtremey Award nominated snowmobile and 4×4 ATV film series Extreme Velocity: Sled Heads and Extreme Velocity: Mountains & Mud.
Tom serves as an officer and board member for the Professional Outdoor Media Association (POMA).
Eye of the Hunter is supported by Aimpoint, Otis Technology, Ruger, Brownells and Titan Fuel Tanks.  Visit: www.tahoefilms.com Visit: www.tahoefilms.com