Austin to Greet Fans in Meopta's Booth at the NRA Annual Meeting and Exhibits in Houston.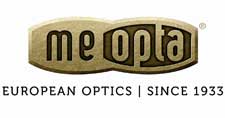 HAUPPAUGE, NY –-(Ammoland.com)- Pro wrestling hall of famer and action movie / TV star, Steve Austin, and Meopta USA are joining forces at the NRA Annual Meeting and Exhibits in Houston, Texas to introduce a limited edition Broken Skull Ranch riflescope.
Austin, a lifelong hunter, worked closely with Meopta to create a customized special edition Meopta MeoPro 4-12×50 riflescope which features Austin's Broken Skull Ranch logo on the objective bell and his signature on the ocular.
"We are excited to partner with Steve to offer his fans this special edition Broken Skull Ranch riflescope," said Reinhard Seipp, general manager and chief operating officer of Meopta USA. "Steve shares our passion for hunting and the outdoors and knows that our optics are engineered not only for exceptional optical quality but extreme durability as well. He is the ultimate test. If Meopta optics are tough enough for Steve Austin, they are tough enough for anyone!"
Austin, a Texas native, first achieved fame as a professional wrestler under his ring name "Stone Cold" Steve Austin and has since appeared in numerous television shows and acted in movies alongside Sylvester Stallone, Bruce Willis and Adam Sandler among other stars. Despite his fame, Austin has not forgotten his Texas roots and remains committed to hunting and his love of the outdoors. He currently splits time between his residence in Los Angles and his beloved Broken Skull Ranch in Tilden, Texas where he hunts any chance he gets.
"I have been an avid hunter and outdoorsman all my life so partnering with Meopta to bring the Steve Austin Broken Skull Ranch hunting scope to the marketplace is a dream come true for me," said Austin. "I am passionate about everything I do, and I need equipment that is tough enough to withstand the Broken Skull Ranch test. Meopta scopes and binoculars deliver big time; they are rugged, clear, and sharp with amazing light-gathering capabilities. Everything I want and need which is why I proudly hunt with the Meopta MeoPro 4-12×50 riflescope."
Pre-orders for the limited edition Broken Skull Ranch riflescope will begin Friday morning, May 3, in the Meopta Booth (# 5025) and will continue throughout the show. Customers who purchase the scope will receive a certificate of authentication signed by Austin and shipped with the riflescope and also receive a bonus giveaway for Austin to sign in person at the show.
Austin will be joining the Meopta team in its booth to greet fans and sign autographs from 2:00 pm – 4:00 pm on Saturday, May 4. For fans who are unable to purchase a scope, there will be other surprise giveaways at the Meopta booth throughout the show. Fans may also register to win a Meopta Broken Skull Ranch riflescope. The drawing for this will be held in the Meopta booth at 4:00 p.m. Saturday.
MSRP: Meopta MeoPro Broken Skull Ranch 4-12×50 – Reticle # 4 $599.99
About Meopta
The Meopta Group is a U.S. family-owned, multinational company with facilities in the United States and Europe. Founded in 1933 in Czechoslovakia (now the Czech Republic), Meopta is a leading manufacturing partner to many of the world's finest optical brands. In their Czech facility, Meopta conceives, develops and manufactures precision optical and electro/optical systems for semiconductor, medical, aerospace and military industries as well as for consumer markets. In their New York plant, precision optical products are manufactured and assembled to exacting standards in clean-room environments for the military, industrial and consumer markets.
For more information regarding Meopta, please visit www.meoptausa.com.