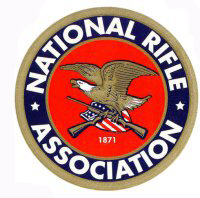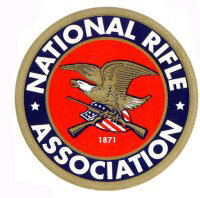 FAIRFAX, Va. –-(Ammoland.com)- The National Rifle Association is proud to announce that MidwayUSA will be the Official Sponsor of the NRA Annual Meeting and Exhibits for a fourth consecutive year.
The 142nd edition of the NRA's Premiere Event will be held May 3-5, 2013, at the George R. Brown Convention Center in Houston, Texas.
MUSA Official Sponsor logo.jpg"My vision for America is that we will always be the greatest nation on Earth," said MidwayUSA founder and CEO Larry Potterfield. "To achieve this vision, each of us needs to support the causes we believe in. For [my wife] Brenda and I, we believe in the National Rifle Association of America. That is why MidwayUSA is honored to return as the Official Sponsor of the NRA Annual Meetings and Exhibits. We look forward to seeing everyone in Houston!"
In addition to becoming the Official Sponsor of the NRA Annual Meetings and Exhibits, MidwayUSA has also signed on as the Presenting Sponsor of the Stand and Fight Leadership Forum on Friday, May 3, and the Stand and Fight Celebration on Saturday, May 4 2013.
"On behalf of NRA's near 5 million members, we're proud to partner with MidwayUSA once again during our annual celebration of America's unique heritage and freedom at the NRA Annual Meetings and Exhibits," said Wayne LaPierre, Executive Vice President of the NRA. "I'm personally grateful for my friendship with the Potterfield family. They mean so much to me and all gun owners. The Potterfield family and MidwayUSA have been distinguished leaders in supporting the Second Amendment as well as in promoting the future of the shooting sports in every corner of our great nation. We are truly proud to showcase their enormous contributions to our cause as the Official Sponsor of our premier annual event."
Larry and Brenda Potterfield turned their passion for shooting sports into a career after opening the small firearms store that would become MidwayUSA in 1977. As the catalog and Internet retailer with "Just About EverythingSM for Shooting, Reloading, Gunsmithing and Hunting," MidwayUSA continues to strive to "be the best run business in America, for the benefit of our Customers."
The 2013 NRA Annual Meeting will occupy over 440,000 square feet of exhibit space and feature more than 550 of the most spectacular product displays from every major firearm company in the country, as well as knives, wildlife art, shooting accessories, hunting gear, and much more. Plus, attendees can book the hunt of a lifetime in NRA's exclusive hunting outfitter section and see priceless collections of firearms in the gun collector area. Attendees can also attend the spectacular Celebration of American Values events featuring nationally known speakers and entertainers. In 2012, more than 73,000 people attended the NRA Annual Meetings in St. Louis, Missouri.
For additional information on MidwayUSA, please visit www.midwayusa.com or call 1-800-243-3220.
To learn more about the 2013 NRA Annual Meetings and Exhibits as well as a schedule of events, call 877-672-7632 or visit www.nraam.org.