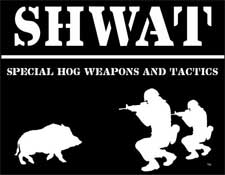 Abilene, Texas –-(Ammoland.com)- What a difference! If you've been following our Tactical Long Range Precision build – Grandpa's Gun Reborn – you know we've selected the Nightforce 3.5-15×50 NXS with MOAR reticle and Zero Stop as the optic of choice.
Why? Well, it was originally designed for military small arms, just the kind of thing Special Hog Weapons and Tactics types generally prefer to hunt with.
We needed an optic that was equal to the rest of the build in quality and support.
We connected with Nightforce at SHOT Show 2013, and they were just as excited as you and I about the opportunity and they fit the criteria.
You'll find some great info here on reticles and range finding. I'll simplify the issue of reticle focal planes. You'll get answers to a couple of build quality questions, and see the results of a couple of hog hunts. All that and some serious pictures too.
So, that's a high bar for one article, read on to see if I really hit it.
Read more here: https://tiny.cc/ezc2vw
About Special Hog Weapons & Tactics:
SHWAT is the new center of gravity for tactical hog hunting. Special Hog Weapons & Tactics is a dynamic, game changing lifestyle brand, fusing together the tactical, hunting and feral hog control communities. Quality content and connections are rapidly coming together through partnering with credible industry professionals. Vendors are licensing the SHWAT brand. Conversations are growing on Facebook, Facebook.com/SHWATteam. That quality extends from our community and contributors, including our sponsors and writers, bloggers and videographers. Visit: www.shwat.com