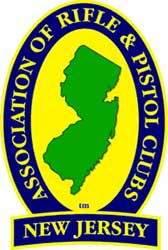 Trenton, NJ –-(Ammoland.com)- This afternoon, the Senate Democrats issued a press release revealing their planned anti-gun agenda, including:
a .50 caliber gun ban
denial of purchase permits without firearms training
and much more.
Read the press release here. See the Star-Ledger's coverage here.
Much of the proposed legislation has not yet even been introduced. ANJRPC will analyze legislation as it is introduced and provide you with the latest information as it is available. Please watch for future action alerts and updates.
In the meanwhile, please keep urging your state senator to oppose all new anti-gun legislation (legislator contact information here).
About Association of New Jersey Rifle & Pistol Clubs:The Association of New Jersey Rifle and Pistol Clubs, Inc. is the official NRA State Association in New Jersey. Our mission is to implement all of the programs and activities at the state level that the NRA does at the national level. This mission includes the following: To support and defend the constitutional rights of the people to keep and bear arms. To take immediate action against any legislation at the local, state and federal level that would infringe upon these rights. Visit: www.anjrpc.org