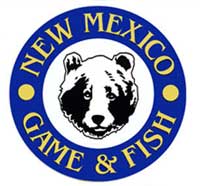 SANTA FE –-(Ammoland.com)- Hunters who applied for New Mexico big-game licenses will know their draw results in record time this year thanks to an improved, paperless system that allowed the Department of Game and Fish to process applications faster than ever.
Applicants were able to view their draw results beginning at 2 p.m. Friday on the Department website, www.wildlife.state.nm.us.
The Department sent e-mail messages to successful applicants, informing them that they can print out receipts and licenses from their online account. Unsuccessful applicants will receive license-fee refunds in late April, also earlier than ever.
The Department originally planned to release results April 24. Last year's results were available May 3.
Draw results will be available by telephone beginning April 24 by calling the Department's toll-free information line, (888) 248-6866.
"I commend our staff and our customers for adapting so quickly to this efficient new draw process," Department Director Jim Lane said. "For hunters who were successful in the draw: Congratulations and good luck hunting! For those who were unsuccessful – like me – there's always small-game, bear and cougar hunting this year and another big-game draw next year."
The Department received about 150,000 applications for more than 60,000 hunting licenses for deer elk, pronghorn antelope, oryx, ibex, javelina and Barbary sheep for the 2013-14 seasons.
For more information about the big-game license draw, please visit the Department website, www.wildlife.state.nm.us, or call toll-free, (888) 248-6866.