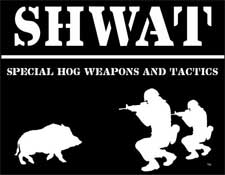 Abilene, Texas –-(Ammoland.com)-  An involuntary grin hits me as we're filming the documentary for this Grandpa's Gun Reborn project.
No doubt the idea was cool, and the top tier companies that have signed on to be a part of turning a bland bare bones bolt action into a seriously top tier precision rifle is evidence of that.
But good intentions are only so much fun.
It's game on, now, and the excitement is getting real. In Part One of this story, I introduced you to the project.
Grandpa's .30-06 Remington 700 never really inspired.
I know, it's sad for some that a rifle with great tradition and widely regarded as a great platform failed to move me, but it is what it is. My hunting life has been all semi automatic carbines, mostly AR-15s in different calibers, different configurations. They've served me well for mid range and up close tactical hog hunting. For that matter, they've served me well for rabbits, deer, snakes… What's not to like?
The trigger.
Like many, I did some searching around for a solution and discovered Timney Triggers. As a neophyte, I was able to drop them into my gun and those of friends. They were crisp and a dramatic improvement over the entry level stock triggers we were used to pulling. Everyone was happy.
Fast forward a few years. I'd not spent much time with the Grandpa's gun, an ultra basic Remington 700. There was nothing about it that stood out to me, functionally or aesthetically. I could hit the gong at 200 yards, but there was nothing about the gun that inspired me to buy ammo for it. There was nothing particularly wrong with it either. It was just bland, and I'd grown accustomed to higher quality components.
Then I remembered that Timney made triggers for the Remington 700 rifle…
Read the rest  at : https://tiny.cc/ubh1uw
About Special Hog Weapons & Tactics:
SHWAT is the new center of gravity for tactical hog hunting. Special Hog Weapons & Tactics is a dynamic, game changing lifestyle brand, fusing together the tactical, hunting and feral hog control communities. Quality content and connections are rapidly coming together through partnering with credible industry professionals. Vendors are licensing the SHWAT brand. Conversations are growing on Facebook, Facebook.com/SHWATteam. That quality extends from our community and contributors, including our sponsors and writers, bloggers and videographers. Visit: www.shwat.com