Regardless of how you enjoy the great outdoors, once your feet get cold…. You're going to be miserable!
Byline: Andy Lightbody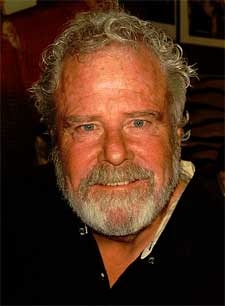 Grand Junction, Co. –-(Ammoland.com)- When you live in Colorado, cold weather is to be expected.
Either you suck it up Cupcake, or move to Miami.
However, if you are a year-round sportsman that enjoys the many months of cold weather hunting and fishing opportunities, cold feet can not only be miserable, but can abruptly end even the best outdoor adventures.
Sure you buy boots with a million grams of Thinsulate, but that's no guarantee of warmth. You can layer up with wool socks, but standing around on 4-feet of ice while fishing after several hours, the cold seems to start at your toes and head up your legs.
Electric socks are an option, unless you don't like all the weight of a dozen batteries and feel like you are a paroled criminal with double ankle bracelets!
Even chemical hand warmer/foot warmer products can be overwhelmingly hot or do nothing because there is no air circulation, or just make your feet sweat.
The end result from all those? Cold feet!
Having been a lifelong sportsman who hates giving into cold weather and cold feet, I've never found a solid solution for a problem that plagues me, my wife, my kids and countless friends. That is…. Until now!
ThermaCELL, the makers of the tested and true mosquito repellent systems have introduced Heated Insoles that are rechargeable, wireless, and best of all–really work.
The Heated Insoles from ThermaCELL are not cheap ($100-$129 retail). Out of box with trim to fit pads, remote controller, and a fancy dual charger…. I was skeptical. For the last four months, Kat Mattoon and I have been traveling extensively all throughout Colorado as we rewrite a new edition of our WINTER TRAILS COLORADO book for Falcon Press. A book that profiles 50 of the best cross-country ski and snowshoeing trails and destinations in our state. It will be out in September 2013!
The book has required Kat and I to visit, xx ski/trek, map and document our journals through a lot of deep snow and frigid temperature areas all throughout the winter months, and sometimes where the overnight low of minus 27 degrees F, ends up being a balmy minus 10 degrees F even at midday.
Out of the box, the Heated Insoles (HI) instructions are pretty straight forward. Plug the insoles for a solid 4-hour wall/home charge before using. After that, and depending upon the size of your boot, you can actually make some minor trim adjustments to make them fit snug and properly in the bottom of your boots. The HI's come in both men and women's sizes, from a 4.5 women's to a men's size 14.
After adjusting to size, the HI's are turned on with a switch that is located on the heel. And the remote control unit then allows you to click a button and adjust the temperature even while the Insoles are in your boots! The High setting will heat to 111 degrees F, and the Medium setting goes for 101 degrees F. There is also a No Heat setting that can be used when you are active or going indoors and helps conserve battery life. Batteries in the Insoles are rechargeable lithium-ion polymer batteries and should be good for over 500 charges. The battery in the wireless remote control is replaceable and a simple watch-type battery.
The HI's are a full-foot insole/insert, and are about ¼" thick at the toe, and ½" thick at the heel. Plan on wearing a thinner/lighter weight sock to allow for the insole, so that you can adjust your footwear accordingly, or you might even have to increase your footwear up a half-size. Once everything is turned on, the Insoles are rated to stay warm for up to five hours.
With everything charged up and boot-fitted properly, we headed out for an early morning pre-season spring turkey scouting/snowshoe adventure, where the outside temperature was 17 degrees. Not wanting to "get caught with cold feet," I turned the Heated Insoles on to the Medium level about 15 minutes before we arrived at our favorite location. Within about 7 minutes, the heat could be felt radiating through both boots. While trekking/walking, dragging gear and setting up the blinds, I actually turned the Insoles to the No Heat setting.
After about an hour of sitting and calling, I could feel the cold starting to come up through the bottom of my boots, and hit the wireless remote to the High Heat setting. Within 10-minutes, I could feel the cold leaving my toes and the balls of my feet. Once the feet were nice and warm, a click of the button to the Medium Heat setting was all that was required for the next 4-hours!
ThermaCELL's Heated Insoles ( tiny.cc/vyqm2x )  are designed to be water resistant and work in the sometimes damp environment of boots. Having long used chemical foot warmer pads that can't be regulated, I've suffered everything from too much heat to classic sweaty feet. While the turkeys didn't cooperate and come in close for some good photos and video, my feet never got cold and never overheated. Back at the truck, the boots were exchanged for walking shoes and I discovered that my feet, socks and inside of the boots were as dry as when we started our early morning trek.
ThermaCELL suggests that the Heated Insoles be removed from your boots and turned off with the heel switch when not in use. I simply plugged them in for another recharge, put everything in the small storage bag that comes with the unit, and have put them in my hunting pack…. for use on the next trip! The manufacturer says that the actual use cost is $0.05 cents per hour of use, and the Insoles should last for many hunting and fishing winter seasons.
I guess when you amortize it out over the years, and of course figure in the "warmth and comfort" factor, the Heated Insoles are a new high-technology bargain that will likely not only warm your feet, but warm your soul and increase your time in the field.
YI found the best prices on ThermaCELL Heated Insoles online at Amazon: http://tiny.cc/vyqm2x
About:
Andy Lightbody is a TV/Video producer and host, as well as an outdoor writer/photographer. Lightbody is the former Managing Editor for Western Outdoors Magazine; Senior Editor at Petersen's Hunting Magazine and Editor of the Guns & Ammo Book Division.
He remains an avid shooter, hunter and angler, as well as a regular contributor to the Sportsman's Warehouse publication—Sportsman's News Magazine. Visit Rocky Mountain Television/Productions : www.rmtv.net