This letter from A Message from Virginia Attorney General Ken Cuccinelli appeared the recent newsletter of the Virginia Shooting Sports Association: http://tiny.cc/qfeexw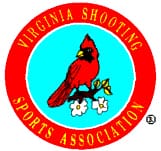 Virginia – -(Ammoland.com)- You and I understand that our rights come from our Creator—not the government. Without the ability to defend ourselves, individuals have no rights.
Luckily, our Founders understood that natural rights predate government.
That's why they passed the Second Amendment to the United States Constitution to protect our right to defend ourselves and loved ones.
It states a simple concept that was obvious to them: "A well regulated Militia, being necessary to the security of a free State, the right of the people to keep and bear arms shall not be infringed."
Being an advocate for gun rights takes more than just voting the right way. It takes persistence. It takes the willingness to stand up for what is right even if it's not popular. It takes leadership and guts. Others will tell you they have good voting records while representing conservative counties. I put the bills in and led from the front, all while representing Fairfax, VA.
As a State Senator from Fairfax, I proved that I was on the side of gun owners across the Commonwealth by being a consistent champion of our Second Amendment rights.
During my tenure, I:
Worked for the repeal of unreasonable restrictions on concealed carry permit holders and for reciprocity between states that issue concealed carry permits.
Successfully advanced the bill that finally stopped counties from requiring duplicate local back- ground checks when purchasing a firearm, checks that those counties used as nothing more than a back-door waiting period on law-abiding Virginians.
Fought for and won protections for law-abiding gun owners, despite coming from some of the most anti-gun political territory in the entire Commonwealth.
When I ran for Attorney General, I was endorsed by organizations including the Virginia Shooting Sports Association, Virginia Citizens Defense League, Gun Owners of America and had an A+ rating from the National Rifle Association. Without your help, I would not be in the position I am today to defend our rights.
I have continued my fight against the liberal gun-grabbers. I have led an effort among states to have a Maryland law barring law-abiding citizens from carrying outside their own homes (similar to the Heller case, but outside the home) declared unconstitutional.
As Attorney General, I am the lawyer for each government agency. It is still true that lawyers merely advise, while clients (state agencies) decide. When I was in the private sector there were only two times that my clients did not take my recommendations. Since I got into government, I lost count of how many times state agencies didn't heed my advice.
That's exactly why I'm running for governor, to become the decision maker and your advocate for gun rights. As your governor, I promise to continue my record of defending our constitutional rights. We must maintain the progress we have made in the Commonwealth on this issue.
When I lived in Fairfax, I was a member of the Arlington-Fairfax Izaak Walton League. I'm an avid shooter. I always look forward to range time (especially skeet).
I ask for your continued support in my bid to become Virginia's next governor because I understand the philosophical basis of the Second Amendment, the practical application as a fellow sportsman, and most important I am the only person running who has been a leader in the fight to defend our Constitutional right to keep and bear arms.
About:
The Virginia Shooting Sports Association (VSSA) was originally founded as the Virginia State Rifle and Revolver Association in 1938. VSSA is the official state association of the National Rifle Association. VSSA is also closely affiliated with the Civilian Marksmanship Program (CMP), Virginia Outdoor Sports Information Network (VOSIN), National Shooting Sports Foundation (NSSF), Virginia Gun Collectors Association, and the Virginia Wildlife Federation (VWF). Visit: www.myvssa.org