Association of New Jersey Rifle & Pistol Clubs Memorial Day Legislative Assessment
A message from Scott Bach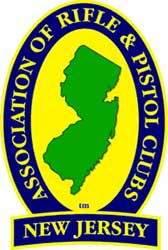 Trenton, NJ –-(Ammoland.com)-As we pause for Memorial Day weekend, consider where we've been the last five months, where we are right now, and where we are headed as the legislative session draws to its customary close at the end of June.
Since January, more than 80 anti-gun bills have been introduced in the legislature, comprising the worst attacks on firearms owners in state history. That number still continues to increase to this day.
In February, Assembly Democrats rammed through 24 of these bills, despite a massive outcry from gun owners, a record-setting turnout at a "kangaroo-court" committee hearing, and a well-attended rally on the same day as one of the Northeast's worst snow storms ever. The defining event of that period was the moment, during a 7-hour Assembly committee hearing, when the chairman actually said that public testimony would be heard "after we vote," revealing the hearing process as a complete sham.
Democratic Leadership in the Senate took note of the absurd process in the Assembly and the massive outcry from gun owners, promising a slower, fairer, and more deliberative process in the Senate. Instead of ramming legislation through in March, they instead took the time to meet with representatives of gun owners and sportsmen (and also with anti-gun groups) in March and April.
Although gun owner concerns were heard repeatedly and forcefully during these meetings, the end result was that most of the anti-gun agenda would still move to Senate committee, with only a few minor changes to make the bills slightly "less bad" (instead of eliminating attacks on the law-abiding and shifting the focus onto punishment of those who misuse firearms). The general consensus among those involved in this process is that anti-gunners got over 90% of what they sought, while gun owners and sportsmen got less than 10% of what they sought.
In late April and early May, multiple Senate committee hearings were scheduled to move the package of gun bills. The first two hearings were very well attended by gun owners, and the proceedings were marred by some rancor and unfortunate ejections of members of the public. Minor amendments were made to several bills based on gun owner testimony, but some of those amendments actually made the bills worse.
One defining moment of the Senate hearings came as State Police surrounded upset citizens who complained that testimony was being cut off before they could testify. In solidarity, the entire audience stood up and spontaneously recited the pledge of allegiance, as many of the committee members sat silently in their chairs.
Another defining moment included the notorious "hot mic" incident of May 9, in which the official state recording of a committee hearing continued to run after the meeting ended, capturing three Senators discussing gun confiscation and disparaging gun owner motives. That story went viral nationally and a YouTube video featuring the recording has been viewed nearly 200,000 times.
The end of the road in the Senate was supposed to be the May 13 full voting session, but Senate Democrats' own rush to move these bills that day came back to bite them badly as they realized that several of their signature pieces of legislation needed last minute amendments, requiring "emergency" consent of Republican leadership under Senate rules. Senate Minority Leader Tom Kean, Jr. (R-21) refused to consent, delaying a Senate vote on these bills until the next scheduled voting session (May 30).
The delay is significant, as it puts off final reconciliation of these bills in the Assembly until late June, which in turn means that Governor Christie could postpone final action on bills that come to his desk until deep into summer or later, when the legislature will be out of session and into campaign mode for the upcoming election.
Senate Minority Leader Kean's courageous action was not without consequences. Senate President Stephen Sweeney, outraged that his signature piece of legislation was derailed from its fast track, retaliated by blocking the movement of all republican bills for the foreseeable future, pouring fuel on an already smoldering feud between the two legislators. Minority Leader Kean's support of Sweeney's Republican challenger Niki Trunk in the November election is a key point of contention.
Recent editorials sharply criticizing Sweeney for the retaliation have been published by the traditionally liberal Morris Daily Record and The Bergen Record (see editorials hereand here).
ANJRPC is using the current delay to press Democratic leadership to move proactive bills addressing longstanding issues plaguing honest gun owners, including an "Aitken's Law" concept (to prevent law-abiding gun owners from being turned into criminals for hypertechnical violations of New Jersey's extreme gun laws); enforcement of the 30-day firearms permitting deadline already required by statute but regularly ignored by permitting authorities; and extension of handgun permit expiration to one year. So far, a small group of gun ban extremists in the legislature have stonewalled these reasonable, common-sense proposals that have no downside to anyone, revealing their utter contempt and ill will toward law-abiding gun owners.
We expect the legislature to complete passage of its entire package of gun bills by the end of June. Between now and then, some of the bills will gradually dribble onto the Governor's desk (three are already there now), but the entire package will be before Governor Christie by late June. We do not anticipate that the Governor will take action before July on any of the bills that reach his desk.
Right now the action remains in the Senate and the Assembly, and that is where gun owner attention needs to remain focused for the time being. We will be issuing detailed alerts in the coming weeks about upcoming Senate and Assembly action, including full Senate and Assembly floor votes, and possible additional committee hearings that may precede them.
One of the largest challenges we now face is gun owner fatigue. The process over the past five months has been relentless, and many gun owners are exhausted from the many calls to action that they have answered. It is critical that gun owners remain active and engaged in the process until the very end, and continue to focus their energy where and when it is needed in the legislative process.
Every effort makes a difference, even if it seems futile. Consider that the efforts made in the Assembly in February slowed things down in the Senate in March, April and May. The efforts you make now in the Senate will impact what happens over the summer. The strength of organizations like ANJRPC and NRA resides solely in the membership – very little can be accomplished without members who are willing to sacrifice and answer the call, repeatedly, even when it seems like it is not making an immediate difference. So rest and recharge this weekend, and get ready to hit the ground running after the holiday!
About: Association of New Jersey Rifle & Pistol Clubs
The Association of New Jersey Rifle and Pistol Clubs, Inc. is the official NRA State Association in New Jersey. Our mission is to implement all of the programs and activities at the state level that the NRA does at the national level. This mission includes the following: To support and defend the constitutional rights of the people to keep and bear arms. To take immediate action against any legislation at the local, state and federal level that would infringe upon these rights. Visit: www.anjrpc.org