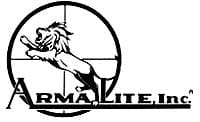 Geneseo, IL –-(Ammoland.com)- ArmaLite Inc. announced today that Chris Schwarzkopf has officially resigned from a 4 ½ year post as Vice President of Marketing and Sales, effective May 10, 2013.
In his statement, Chris explained that he would pursue new business opportunities in consulting and will continue to serve ArmaLite in the future as a marketing consultant.
Chris states he is proud to be have been a part of the changes that have increased domestic and export growth of the ArmaLite brand for the past 4 ½ years and that the company is solidly positioned to continue to bring out new and exciting products in the future.
Greg Adamson has been named to fill Chris's position as Vice President of Sales and Marketing. Greg has worked with ArmaLite as a consultant for the past two years. Greg is a retired law officer who rose to the rank of captain in the Bettendorf, Iowa Police Department. Greg is also a veteran of the United States Army, retiring as a Lt. Colonel in the military police.
ArmaLite has one of the broadest product lines in the firearms industry. We manufacture and sell semiautomatic, full-auto, and select-fire rifles in a variety of calibers including 5.56mm and 7.62mm; long range super-accurate bolt action rifles in calibers including .300 Winchester Magnum, .338 Lapua, .416 Barrett and .50 BMG. Visit ArmaLite at www.armalite.com