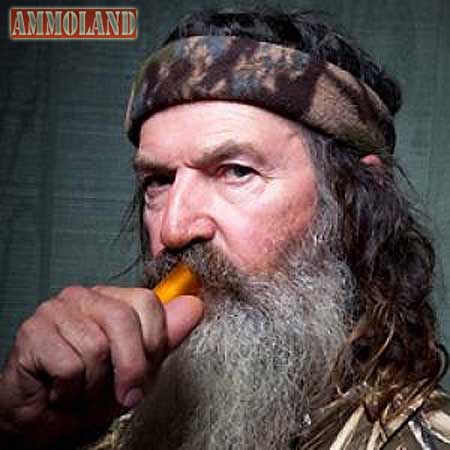 Washington DC – -(Ammoland.com)- As Phil Robertson of Duck Dynasty fame makes the talk show circuit to promote his new book, Happy, Happy, Happy, he's also dispensing wisdom for young people looking for their way in this world.
That advice consists of things like–love your neighbor, love your Creator, enjoy the world God created, and rock on.
Tidbits of Robertston's wisdom are available on his
Facebook page
, in the form of "PHILosophies."
In the specific PHILosophy being covered here, Robertson says:
Do the best you can at whatever gift God has given you. Whatever intellect you have, use it. Be good while you're doing it. Love your neighbor, love the one who created you, enjoy the cosmos, and rock on.
After Robertson says these things, he looks at the camera and adds: "That's my advice for the children of America."
About:
AWR Hawkins writes for all the BIG sites, for Pajamas Media, for RedCounty.com, for Townhall.com and now AmmoLand Shooting Sports News.
His southern drawl is frequently heard discussing his take on current events on radio shows like America's Morning News, the G. Gordon Liddy Show, the Ken Pittman Show, and the NRA's Cam & Company, among others. He was a Visiting Fellow at the Russell Kirk Center for Cultural Renewal (summer 2010), and he holds a PhD in military history from Texas Tech University.
If you have questions or comments, email him at [email protected] You can find him on facebook at www.facebook.com/awr.hawkins.