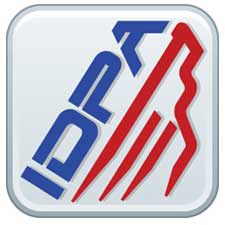 BERRYVILLE, Ark. –-(Ammoland.com)- The International Defensive Pistol Association (IDPA) announced that GLC Shooting Academy, a Texas based shooting school founded by Gordon Carrell and dedicated to improving shooters' skills for recreation, competition or self-defense, has signed on as a stage sponsor of the 2013 Comp-Tac Republic of Texas IDPA Championship.
GLC Shooting Academy joins ACADEMI, Armadillo Concealment and Comp-Tac Victory Gear, the title sponsor of the match, in supporting the Lone Star State's premier defensive pistol shooting competition and state championship match.
"Gordon Carrell is one of IDPA's top, and most respected shooters. He has also given back to the sport, dedicating his time and talents to making IDPA the best it can be. GLC Shooting Academy's support of the Comp-Tac Republic of Texas IDPA Championship is just one more example of Gordon's commitment to his fellow shooters," said Joyce Wilson, executive director of IDPA.
In addition to sponsoring the match, Carrell, who has been the reigning Texas Stock Service Pistol division champion for the last 10 years, will be competing this year in the Enhanced Service Pistol division.
Taking place on Saturday, May 25 on the northwest side of Houston at the Impactzone Range in Hempstead, the sold-out Comp-Tac Republic of Texas IDPA Championship will feature 218 top shooters from throughout Texas, all vying for the championship title in Custom Defensive Pistol, Enhanced Service Pistol, Stock Service Pistol, Stock Service Revolver or Enhanced Service Revolver, the five divisions in IDPA competition.
For more information on IDPA, the 2013 Comp-Tac Republic of Texas IDPA Championship or to get started in this fun and exciting defensive pistol shooting sport, visit www.IDPA.com. You can also connect with IDPA online by following @OfficialIDPA on Twitter, like ShootIDPA on Facebook, watch IDPA TV, or check for regular news and updates on the DOWN ZERO Blog.