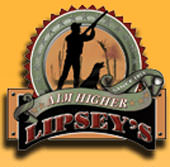 Baton Rouge, Louisiana –-(Ammoland.com)-  Lipsey's, LLC, a leading nation-wide firearms distributor, is pleased to announce the addition of Black Rain Ordnance and Israel Weapon Industries (IWI) to their product catalog.
Black Rain Ordnance is a precision firearms manufacturer, specializing in the AR Platform.  Their unique styling and desirable features have made Black Rain one of the hottest brands in the AR market.
IWI's product line is developed in close collaboration with the Israel Defense Forces.  IWI is now offering civilian versions of the bullpup style Tavor 5.56 rifle and legendary Uzi 9mm pistol to the American market.
"Lipsey's is excited to add these two cutting edge manufacturers to our extensive line up of modern sporting rifles," says Lipsey's National Sales Manager Garrett Prather.  "The introduction of the Tavor into the US marketplace has been highly anticipated for some time and we have received a very positive response to the Black Rain line from our dealers."
To find out more about these and other Lipsey's offerings, please visit www.lipseys.com and www.lipseysguns.com   FFL dealers can contact their Lipsey's Sales Representative for more information at 800-666-1333.
About Lipsey's, LLC.
Lipsey's, LLC is a family-owned, wholesale firearms distributor based in Baton Rouge, Louisiana.   Since 1953, Lipsey's has been one of the nation's leading distributors, serving customers in all 50 states.  Lipsey's has won numerous awards for industry leadership based on their service to their retailers and to their community. Lipsey's prides itself in the relationships they have established with top firearms manufacturers, retailers, and industry organizations.
AIM HIGHER!