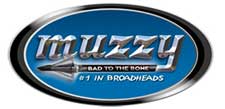 CARTERSVILLE, Ga. –-(Ammoland.com)-  With literally a boatload of fish in hand, a team of Georgia young guns—Justin Moody, Michael Tharpe and Jeremy Sanderlin—emerged from a large pack of 62 teams to win first-place laurels at the 14th Annual Muzzy Classic Bowfishing Tournament, April 27th through 28th in Guntersville, Ala.
In the end, three teams hailing from Georgia ended up on the winner's podium.
Fishing from 7 p.m. on the 27th through 7 a.m. on the 28th in the world's most prestigious bowfishing tournament, teams of two or three competed for thousands of dollars in prize money, as well as sponsored equipment. The top six teams raked in $9,150 in cash prizes, while other participants won prizes from tables full of sponsored product. But as the boats pulled up to the dock for the final weigh-in, Muzzy Classic winners Moody, Tharpe and Sanderlin had amassed an amazing total of 380.3 lbs. of fish on board for the win.
No strangers to the Muzzy Classic winner's podium themselves, Tommy Woods, Hunter Woods and Scott Baxter brought in 371.8 lbs. to take $2,500 for second. Yet another team of former Muzzy Classic winners, Michael Evans, Jeff Moomey and Trey Lord, took third with 348 lbs for the $1,500 prize.
In fourth place for their 326.5 lbs. haul, $1,000 went to the Alabama's Will Mattox, Derek Blevins and Jeremy Plemmons. The fifth-place spot went to Jerry Broadnax, Chad Sullivan and Todd Wingo for their combined 284.8 lbs. of fish. The sixth and final paying slot went to Gary Bergman, Jeremiah Hayes and Jamie Brooks.
In addition to the traditional Big-20 format, Muzzy also awarded prizes to the participants with the largest fish in each category. Jake Birdwell won a Mathews DXT Bow for the largest grass carp, which tipped the scales at 60 lbs. With a big buffalo netting 55.4 lbs., Scott Baxter won a $500 Bass Pro gift card. Chris Tankersley's 35 pounder won the biggest carp award and a PSE Wave Bow, and Jarrod Bibb was awarded a Hunter Safety System harness for his 58.75-inch gar.
"We extend our most hearty congratulations to the Moody, Tharpe and Sanderlin team and all the other winners for their remarkable catches in the 12-hour period of the Muzzy Classic," said Mark Land, event coordinator. "Muzzy is exceptionally proud to sponsor this event, and we thank everyone who helps to make it a success. We have already started planning next year's event, and we expect it to be even bigger and better."
Complete information on the 15th Annual Muzzy Classic will be available in January 2014.
Founded in 1984, Muzzy is the number-one name in fixed-blade broadheads, and it is a pioneer in the art of bowfishing. A division of Feradyne Outdoors, Muzzy is located in Cartersville, GA. For more information on the full line of Muzzy's fixed-blade broadheads and state-of-the-art bowfishing equipment, contact Muzzy Outdoors, LLC, 110 Beasley Rd., Cartersville, GA 30120; call (770) 387-9300; or visit www.muzzy.com.