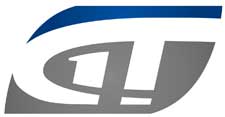 Mandeville, LA –-(Ammoland.com)- It's new ammunition from a company in Australia, the latest from the California legislature, a new giveaway with Springfield Armory, and more, this week on Tom Gresham's Gun Talk Radio, the original nationally-syndicated radio talk show about guns and the shooting sports.
Australian Outback ammunition is now available in the U.S., offering a line of ammo with Ballistic Temperature Independence (BTI), "that leaves your barrel at the same high velocity at extreme temperature ranges" – no matter if it's scorching hot or freezing cold. Australian Outback's Ferdi Kluever visits Gun Talk for the first time to discuss the benefits of BTI ammunition. For more information, visit www.outbackammo.com.au.
The CalGuns Foundation Chairman Gene Hoffman drops by on Sunday to discuss the latest legislation coming from the California Senate and Assembly, (http://bit.ly/115tvxz), including a background check for ammunition, re-classification of some shotguns, a ban on rifles with detachable magazines, banning the "bullet button", and more. For a list of bills currently being voted on, visit www.firearmspolicy.org/the-issues/california/2013-2014/. For more on The CalGuns Foundation, go to www.calgunsfoundation.org/.
Also on this week, Springfield Armory's Rob Leatham announces the latest giveaway: The Grand Prize is a brand new firearm from Springfield Armory! Tune in to find out which one, and enter to win at www.guntalk.com./contest through July 1st, 2013. If you can't wait until Sunday to find out, visit http://xdspistol.com/.
In its 19th year of national syndication, Tom Gresham's Gun Talk Radio airs live on Sundays from 2PM-5PM Eastern, and runs on more than 138 stations, plus on XM (Ch. 243) Satellite Radio. All Gun Talk shows can be downloaded as podcasts at www.guntalk.libsyn.com and Apple iTunes, or through one of the available Apps: Gun Talk App on Stitcher, the Gun Talk iPhone App, the Blackberry Podcast App, and the Gun Talk App for Android on Amazon. The Gun Talk Minute on XM also airs on XM 243, 244 and 246 and Fox Sports every day throughout the week. More information is available at www.guntalk.com.
("Gun Talk" is a registered trademark.)