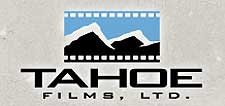 Kalispell, MT –-(Ammoland.com)- We've kicked off the 5th Annual Extreme Huntress competition!
Ten hardcore huntresses are vying for four finalists positions and get the opportunity to participate in a head to head hunt and skills competition at the famous 777 Ranch in Hondo, Texas.
This event will be filmed and episodes posted to the Extreme Huntress™ website starting October 1, 2013. Check out the video to get all the details.
About Tom Opre & Tahoe Films, Ltd.;
Opre is a filmmaker, adventurer and professional hunter. He hosts the outdoor adventure, television series Eye of the Hunter airing at 9PM EST Sundays on NBC Sports. Since 1990, Opre has been producing and directing film and video advertising productions for companies including; Aimpoint, Otis Technology, Mathews Archery, Ski Doo, Sea Doo, Chevrolet, Ford Motorsports, Polaris, Federal, Arctic Cat and Warn. He also produces the Xtremey Award nominated snowmobile and 4×4 ATV film series Extreme Velocity: Sled Heads and Extreme Velocity: Mountains & Mud.
Tom serves as an officer and board member for the Professional Outdoor Media Association (POMA).
Eye of the Hunter is supported by Aimpoint, Otis Technology, Ruger, Brownells and Titan Fuel Tanks.  Visit: www.tahoefilms.com Visit: www.tahoefilms.com