Please Contact Your Assembly Members ASAP.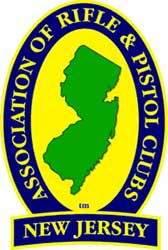 Trenton, NJ –-(Ammoland.com)- On Monday, May 20 2013 at 1:00 p.m., the New Jersey Assembly is scheduled to vote on several gun bills being returned to it by the Senate for reconciliation with changes made in the Senate.
The Assembly agenda is subject to change between now and Monday, but the current agenda is posted here (scroll down to calendar, click on May 20, then scroll down and select "assembly session").
The bills currently scheduled for consideration in the Assembly on Monday are:
Please immediately call, fax, and email your two Assembly members and tell them to oppose all new gun control bills.
The other bills pending before the legislature have been delayed for various technical reasons but will continue advancing more slowly.  Three bills were amended on the Senate floor on May 13, precluding a final Senate vote until the next Senate session (presently scheduled for May 30). The remaining bills passed by the Senate on May 13 may require action in Assembly committees before they can be taken up by the full Assembly.
We will continue to provide details as they unfold in future alerts, but the current list of delayed bills is as follows:
S2723(Throws out existing FID cards & replaces with driver license endorsement or other form of ID; suspends Second Amendment rights without proof of firearms training, including for all current handgun owners; imposes 7-day waiting period for handgun purchases; ends all private sales; effectively creates a registry of ammunition purchases and long gun sales; additional impacts).
S2485(Suspends Second Amendment rights based on a secret government list – no due process)
S2719(License suspension and imprisonment of firearms dealers; vehicle forfeiture for traffickers)
S2468(Impounds vehicles for unlawful possession)
S2720(Mandates public disclosure of total numbers of FID cards and handgun permits issued)
S2430(Establishes "violence" study commission; fails to include 2A community member on commission)
S2715 (Requires Dept. of Education to prepare anti-violence pamphlets)
S2552(Protects gun owner identity from public disclosure)
S2725(Reduces penalty for airgun possession from second to third degree)\\
About Association of New Jersey Rifle & Pistol Clubs:
The Association of New Jersey Rifle and Pistol Clubs, Inc. is the official NRA State Association in New Jersey. Our mission is to implement all of the programs and activities at the state level that the NRA does at the national level. This mission includes the following: To support and defend the constitutional rights of the people to keep and bear arms. To take immediate action against any legislation at the local, state and federal level that would infringe upon these rights. Visit: www.anjrpc.org