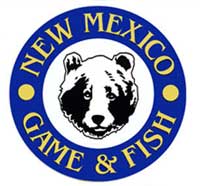 SANTA FE, NM –-(Ammoland.com)- The Department of Game and Fish filed a motion Thursday seeking to have the U.S. District Court vacate an injunction from 1977 that prevents New Mexico from allocating ibex, oryx and bighorn sheep licenses based on residency.
The federal injunction applies to only to those species because, at the time of the legal challenge in 1976, they were the only species of big game in New Mexico for which the State Game Commission provided an in-state preference for license allocation.
Because of the injunction, the Department cannot allocate oryx, ibex and bighorn sheep licenses based on hunters' residency status, even though New Mexico law specifically has provided for an in-state preference for big-game licenses allocated by drawing, including ibex, oryx and bighorn sheep, since 1997.
The injunction was issued in a lawsuit filed in 1976 by a Texas resident and hunter, David B. Terk. He challenged New Mexico's right to discriminate against him based on his status as a nonresident of the State of New Mexico, by charging him a higher nonresident license fee, and also by giving him a lower chance of drawing a license than New Mexico residents would enjoy.
The court upheld the difference in license fees, but ruled that the discriminatory allocation of licenses violated the Equal Protection Clause of the 14th Amendment to the U.S. Constitution.
Since that time, according to the Department's motion, the 10th Circuit Court of Appeals applied the same legal principles to a discriminatory license allocation statute in Wyoming that is substantively almost identical to New Mexico's, and the court found that statute to be rationally related to a legitimate state purpose and therefore not in violation of the Equal Protection Clause.
"Our position is that the Court of Appeals' decision is binding on the U.S. District Court and requires that the 36-year-old injunction be vacated," Department of Game and Fish General Counsel Richard Wellborn said.
Other states discriminate based on residency, as New Mexico does now for antelope, elk and deer hunting licenses. Since 1997, New Mexico has allocated public licenses to three pools of customers – residents, nonresidents and hunters using outfitters. The numbers have changed over the years; however, currently residents receive 84 percent of all public licenses issued through drawings, nonresidents receive 6 percent and hunters using outfitters – residents and nonresidents – qualify for 10 percent of public licenses.
"If the court vacates the injunction," Wellborn said, "it will allow the State Game Commission to guarantee New Mexico hunters the full opportunity provided by New Mexico law to hunt ibex, oryx and bighorn sheep."

"This is a step in the right direction," said Scott Bidegain, chairman of the State Game Commission.