Call the Senate Majority Office Immediately to Express Your Outrage And Demand That Monday's Bill Package be Held.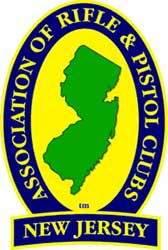 Trenton, NJ –-(Ammoland.com)- An astute person listening to the official audio recording of yesterday's Senate Budget and Appropriations Committee hearing noticed that the official recording continued following conclusion of the hearing.
The discussion that was caught, apparently among several senators and staff, is outrageous, and reveals legislators' true view of gun owners.
A YouTube video with an excerpt of that recording has been posted here. The following lines can be heard in the recording: https://youtu.be/jMptQ_YfvzE
"We needed a bill that was going to confiscate, confiscate, confiscate."

"They [gun owners] want to keep the guns out of the hands of the bad guys, but they don't have any regulations to do it."

"They don't care about the bad guys. All they want to do is have their little guns and do whatever they want with them."

"That's the line they've developed."
The discussion appears to be among Senator Loretta Weinberg (D37), Senator Sandra Cunningham (D31), Senator Linda Greenstein (D14), and at least one member of Senate Democratic staff.
This discussion can also clearly be heard at the end of the official audio recording, beginning at 1:52:30, currently available here (find Thursday, May 9 from the menu, then click "listen"). It is possible that the official recording will be sanitized following release of this alert, and the official YouTube video could be deleted, so be sure to listen to it promptly.
https://www.njleg.state.nj.us/media/archive_audio2.asp?KEY=SBA&SESSION=2012
The discussion reveals absolute contempt for the Second Amendment and those who exercise it, as well as complete ignorance of the fact that gun rights organizations like ANJRPC have long advocated for clear and specific legislation punishing criminals who misuse firearms, instead of misguided legislation (like the bills currently being pushed by Senate Democrats) that demonizes hardware. Senator Loretta Weinberg is the chief proponent of the anti-gun legislation being moved through the Senate.
In advance of Monday's full Senate floor vote, please immediately call AND fax the Senate Majority Office, tell them you are outraged by the misguided, disparaging, and clueless comments of those pushing the anti-gun bill package, and demand that Senate Democratic leadership hold the entire package of anti-gun bills currently scheduled for consideration by the full Senate on Monday, May 13 2013.
---
About Association of New Jersey Rifle & Pistol Clubs: The Association of New Jersey Rifle and Pistol Clubs, Inc. is the official NRA State Association in New Jersey. Our mission is to implement all of the programs and activities at the state level that the NRA does at the national level. This mission includes the following: To support and defend the constitutional rights of the people to keep and bear arms. To take immediate action against any legislation at the local, state and federal level that would infringe upon these rights. Visit: www.anjrpc.org