Abrasion Resistant and Virtually Impervious to the Elements.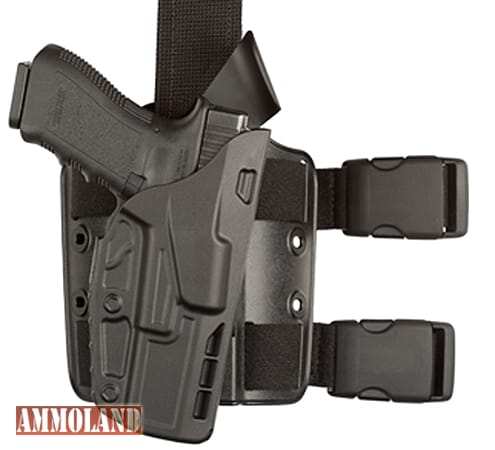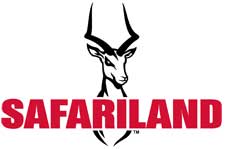 ONTARIO, California – Safariland announced today that it has released the all-new 7TS Holster Series.
This next generation injection-molded holster design is constructed of SafariSeven material, a proprietary nylon blend from DuPont that is completely non-abrasive to the weapon's finish.
Virtually impervious to weather extremes, the 7TS holsters are operationally and structurally cold tolerant to at least -50 degrees Fahrenheit and heat tolerant to at least 300 degrees Fahrenheit.
"Safariland has always been the leader in innovation," said James Dawson, Category Director Safariland Duty Gear. "And this new series continues to push the boundaries of holster design and function. After numerous extreme condition tests and intense impact testing, the Safariland Research and Development team was able to draw from the holster smoothly and easily as if it had just been removed from its packaging."
Adding to its numerous features and functionality, the 7TS line was engineered to ensure strength and rigidity by incorporating certain "corrugated" patterns into the holster's interior. This design also features built-in "risers" inside the holster specifically to ensure minimal contact of the weapon while in the holster, creating air space around it, allowing dirt and moisture to quickly clear any contact with the firearm. Since the SafariSeven material is nylon only, and does not contain any other filler material, the holster actually becomes stronger in water, and can be submerged in water indefinitely and still maintain shape and function. And finally, the matte finish decreases reflection and can be cleared of scratches with a simple scouring pad.
Initial models offered consist of three concealment holsters and two tactical thigh rigs. These 7TS holsters incorporate the proven ALS internal retention system, which provides excellent weapon retention and offers an ergonomic, simple straight up draw once the release is deactivated. These models are compatible with all Safariland holster mounting options.
All models are available in the SafariSeven Plain Black finish and are currently offered in two fits for the Beretta 92 and Glock 17/22. Additional fits and models that include ALS uniformed duty holsters, SLS duty & tactical holsters and ALS/SLS duty & tactical holsters will be available in the near future.
| | | |
| --- | --- | --- |
| Model | Description | MSRP |
| 7377 | ALS® Open Top Concealment Belt Slide Holster | $45.50 |
| 7378 | ALS® Open Top Concealment Paddle Holster | $52.00 |
| 7379 | ALS® Open Top Concealment Belt Clip Holster | $45.50 |
| 7384 | ALS® Open Top Tactical Holster | $139.50 |
| 7385 | ALS® Open Top Tactical Holster w/Quick Release Leg Strap | $149.50 |
For more information about Safariland holsters and other premium duty gear products, and to view the 7TS video, please visit www.safariland.com/dutygear.
About Safariland
Established in 1964, Safariland has earned worldwide renown and a leadership position in the industry for its technologically advanced holsters and other gear to the law enforcement, military, concealment and competitive sporting markets. Safariland holsters, belts and accessories provide users with high-quality tools to perform their jobs safely and effectively. Safariland is credited for developing the first Level III retention holster for the uniformed duty market. With a reputation for INNOVATION NOT IMITATION®, the Safariland brand continues its position as the worldwide leader in retention holsters. Safariland is a part of The Safariland Group family of brands. For more information, visit www.safariland.com/dutygear.
About The Safariland Group
The Safariland Group is a premier global provider of trusted, innovative, high-quality law enforcement and security products for the public safety, military and outdoor recreation/personal protection markets. Offering many of the world's most recognizable names in these markets, principal brands include Safariland®, ABA®, Second Chance®, Bianchi®, Break Free® and Mustang Survival®. Forensics brands include Identicator® and NIK®. The Safariland Group's mission, Together, We Save Lives™, is inherent in the lifesaving products it delivers. The Safariland Group has its headquarters in Jacksonville, FL.