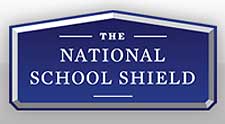 FAIRFAX, Va. –-(Ammoland.com)- After more than three months of research and consultation with school officials, parents, law enforcement, security experts and other community leaders, Asa Hutchinson and his task force have released their findings in a 225-page report.
You can view the complete report, and an executive summary, at NRASchoolShield.com.
Every school in the nation can benefit from the best practices and model security plans contained in this comprehensive security strategy, free of charge. But any decision to adopt any aspect of the National School Shield plan is made at the local level.
So, if you think the ideas in this report will make your community's schools a safer place for children to learn, ask your school board to adopt them.
From everyone at the National School Shield team, thank you for your support.
Report of the National School Shield Task Force Summary
Full report; http://www.nraschoolshield.com/NSS_Final_FULL.pdf