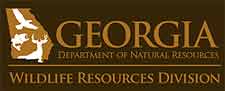 BRUNSWICK, Ga. –-(Ammoland.com)- The sea turtle nesting season in Georgia has begun.
Kris Williams of the Caretta Research Project and a group of volunteers were patrolling the beach on Wassaw Island at 11 Monday night when they discovered the year's first loggerhead sea turtle nest.
Other Georgia Sea Turtle Cooperative members found loggerhead nests on St. Catherines and Ossabaw islands Wednesday morning, confirmation that the state's primary sea turtle species is beach-bound.
These massive reptiles federally listed as threatened crawl ashore on Georgia's barrier island beaches, dig a hole at the base of the dunes and lay their eggs – usually at night.
They did that a lot last year. Georgia had 2,241 loggerhead nests in 2012, the most in the 24 years the state's coastline has been closely surveyed for sea turtle nesting. The new high capped three consecutive summers of record totals, including 1,760 nests in 2010 and 1,992 in 2011.
Analysis by the Georgia Department of Natural Resources has also shown that those highs aren't an anomaly. Statistically, loggerhead nesting is increasing in the state.
Nesting is off to a slower start this year. The first loggerhead nest in 2012 was almost three weeks earlier – April 25 on Cumberland Island. The average arrival is May 5.
But DNR Sea Turtle Program Coordinator Mark Dodd cautioned that nesting onset is no predictor of how the season will go.
"There's not a correlation between when nesting starts and how high nesting numbers will be," said Dodd, who works with DNR's Nongame Conservation Section.
As an example, he points to 2010, when seven nests had been documented as of May 15 and 1,760 by the end of the season, a total that is significantly more than the 24-year average of 1,156 nests a year.
In Dodd's words: "No need to panic."
Sea turtle nests are found, marked, monitored and protected by the Georgia Sea Turtle Cooperative. Coordinated by the DNR, the cooperative is made up of volunteers, researchers and agency employees who patrol barrier island beaches daily during the nesting season.
The health of loggerheads effects coastal environments and economies, particularly in a state where more than 30 percent of residents 16 and older take part in wildlife-watching activities.
DNR's Nongame Conservation Section works to conserve sea turtles and other rare wildlife not legally fished for or hunted in the state, as well as rare plants and natural habitats. The agency does this without using state appropriations, depending instead on fundraisers, grants and direct contributions. Fundraisers include the eagle and hummingbird license plates. A portion of each sale and renewal of the wildlife plates helps restore species such as loggerheads.
Learn more at www.georgiawildlife.com/conservation/support. Details on the Nongame Conservation Section's work are in the agency's annual report, www.georgiawildlife.com/conservation/annualreport.
ON THE NET