Another Major Gun Company Commits to Industry Effort to Serve Veterans.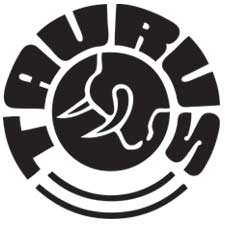 Longmeadow, MA –-(Ammoland.com)- Honored American Veterans Afield (HAVA) announces the addition of Taurus USA to the ever expanding list of shooting sports companies that support the cause of helping disabled veterans and injured active duty military recover their confidence in the future through active participation in outdoor sports.
Now the 8th firearms manufacturer to join as a sustaining sponsor, along with many other major industry companies adding support; Taurus joins an elite group that increasingly recognizes our wounded warriors' contribution and our industry's commitment as good corporate citizens to support these heroes.
"It is Taurus' privilege to join our industry brethren in helping HAVA support these Americans who have sacrificed so much protecting all of our freedoms," said Mark Kresser, Taurus USA C.E.O. "We are so indebted to these heroes, and can't wait to serve their needs through HAVA financially and with considerable time and resources. HAVA has become the voice of our industry in helping disabled veterans, and we are proud to add our support."

"Adding a major firearm company like Taurus to our sponsorship program is a big plus for HAVA as their considerable resources and passion for the cause will open new paths for us to serve the truly deserving," said HAVA Chairman, Tom Taylor. "In an age where our industry is being tremendously challenged, it's a pleasure for the HAVA team to welcome companies, like Taurus, who still take the time to support those who have supported America so nobly."
For more information about HAVA, please visit www.honoredveterans.org
About HAVA
HAVA  is a 501(c)3 organization formed by companies in the shooting and outdoor industry with the purpose of raising awareness and further assisting disabled veterans with their healing process through guided hunts, shooting events and other outdoor sports activities. The sustaining sponsor companies are Smith&Wesson, N.S.S.F., Mossberg, Yamaha Outdoors, Crimson Trace, Glock, Proof Research, Leupold&Stevens, Surefire, Hornady, Ruger, XS Sights, Taurus, Diamondback, Academi and FMG Publications among numerous contributing companies. Those who would like to learn more about the HAVA mission can do so at www.honoredveterans.org
About Taurus USA
Taurus International Manufacturing, Inc. is proud to be the U.S. importer of all Taurus brand firearms manufactured in Brazil and to be the manufacturer of the model PT-22, PT-25 and PT-738 pistols made here in the US. Taurus International services all Taurus brand firearms under the LIFETIME REPAIR POLICY™ as well. For additional information about Taurus, visit www.taurususa.com.