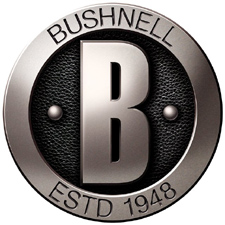 Overland Park, Kan. – Bushnell Outdoor Products, an industry-leader in high performance sports optics for 65 years, invites attendees of the 142nd NRA Annual Meetings & Exhibits in Houston, Texas, to visit booth 3261 to see the latest products and exclusive show specials from the company's family of brands, including Bushnell, Butler Creek, Hoppe's, Millett, Simmons, and Uncle Mike's.
For the third consecutive year, Bushnell and Folds of Honor Foundation have partnered with NRA Country to present host NRA Country Jam III, featuring Kevin Fowler and Eli Young Band. A limited number of tickets are still available to NRA Country Jam III, which will be held on Fri., May 3 at the General Assembly Theatre in the HoustonConvention Center.
In addition to exclusive show specials, Bushnell will have the following celebrities on-hand to sign autographs and meet fans.
Shooting USA co-host John Scoutten will appear on Fri., Sat. and Sun. from 10:00 a.m. – noon
NRA Country Jam III musician Kevin Fowler will appear on Fri. from 2:00 – 3:00 p.m.
WWE Legend and MacMillan River Adventures co-host Shawn Michaels will appear on Sat. from 2:00 – 3:00 p.m.
Bushnell Outdoor Products is a global manufacturer and marketer of branded consumer products. Headquartered in Overland Park, Kansas, the company sells its products worldwide under the Bushnell®, Bee Stinger, Butler Creek®, Final Approach®, Gold Tip, Hoppe's®, Millett®, Night Optics, Primos®, Simmons®, Stoney Point®, Tasco®, Uncle Mike's®, Uncle Mike's Law Enforcement®, and the following eyewear brands: Bollé®, Cébé® and Serengeti®. For information about any of these brands or products, please contact Bushnell Public Relations at (913) 752-6105.