The Battle is Not Over on California AB 711.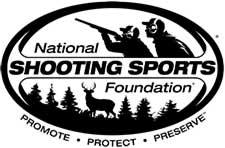 NEWTOWN, Conn –-(Ammoland.com)- Contact Your LegislatorsOn Monday the California Senate Appropriations Committee decided to send Assembly Bill 711 (ban on traditional ammunition) strongly supported by the Humane Society of the United States (HSUS) to the suspense calendar.
AB 711 would make California the first state to completely ban the use of traditional lead ammunition for hunting.
HSUS fully expected the legislation to receive a positive vote in the committee and then proceed to the Senate this week. The action taken by California sportsmen, gun-owners, and retailers was instrumental in having the bill moved to the suspense calendar.
Banning traditional ammunition for hunting statewide is only the first step, as many legislators acknowledge the fact that a ban on ALL traditional ammunition used for shooting sports will be next. That is why it is imperative for everyone to oppose AB 711.
The committee is not tentatively scheduled to address bills on suspense until Aug. 29, but Senators need to continue to hear from you. Between now and the end of August please make every attempt to contact your State Senator. Don't let HSUS win this battle and further accomplish their goal of a complete ban on hunting in California before moving to other states.
AB 711 will have detrimental effects on Sportsmen throughout the state so please make sure your Senator understands these points:
There is no sound science supporting the banning of traditional ammunition used by hunters for generations.
Don't allow the Humane Society and other anti-hunting groups to ban hunting in California.
There is absolutely no wildlife population impact or human health risk because of exposure to traditional ammunition.
Hunting is the first step before a complete ban on traditional ammunition for shooting sports and outdoors ranges occurs.
On June 5th, NSSF joined some 24 organizations representing millions of sportsmen and traditional conservationists nationally and thousands in California, expressing united opposition to AB 711. NSSF also purchased air time on radio stations in key districts to help persuade legislators to defeat the bill. NSSF will continue to do this until the end of August.
Please make daily attempts to contact the following offices and ask them to oppose AB 711:
Contact the Governor
Phone: 916-445-2841
Fax: 916-558-3160
To E-mail comments: http://govnews.ca.gov/gov39mail/mail.php
Contact the Department of Fish and Wildlife
Find contact information for your state legislators here.
About NSSFThe National Shooting Sports Foundation is the trade association for the firearms industry. Its mission is to promote, protect and preserve hunting and the shooting sports. Formed in 1961, NSSF has a membership of more than 6,000 manufacturers, distributors, firearms retailers, shooting ranges, sportsmen's organizations and publishers. For more information, log on to www.nssf.org.