By SHWAT Founder Stephen Owen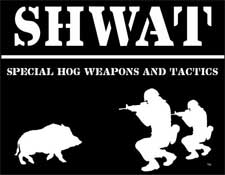 Abilene, Texas –-(Ammoland.com)- The Crimson Trace MVF-515, one of my favorite AR-15 accessories is a well thought out, useful and high quality AR-15 accessory.
If you are tired of trying to find the right combination of rail mounted grips, flashlight mounts, laser mounts and keeping up with all the wires and switches, the MVF-515 may be just what you are looking for.
Most of us would like to have lots of AR-15s, all custom built using only the very best parts for each scenario we can imagine. One for precision target shooting, one for longer shots hunting on open ground in daylight, one for hunting in the brush in daylight, one for up close at night, one for home defense. You get the picture.
Most of us operate on a budget that dictates we have only one or two AR type rifles/carbines. Some of us have all the ARs we want, but tend to consistently pick up that one favorite we keep coming back to. It has our favorite items installed, it's reliable, we can pick it up and shoot it well without thinking about it.
It just fits like an old hat.
If you fit one of these categories, then you should check out the MVF-515. Why?
Find out here as we review the Crimson Trace MVF-515 : http://tiny.cc/1elzyw
About Special Hog Weapons & Tactics:
SHWAT is the new center of gravity for tactical hog hunting. Special Hog Weapons & Tactics is a dynamic, game changing lifestyle brand, fusing together the tactical, hunting and feral hog control communities. Quality content and connections are rapidly coming together through partnering with credible industry professionals. Vendors are licensing the SHWAT brand. Conversations are growing on Facebook, Facebook.com/SHWATteam. That quality extends from our community and contributors, including our sponsors and writers, bloggers and videographers. Visit: www.shwat.com