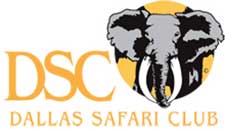 DALLAS, TX –-(Ammoland.com)- —Dallas Safari Club (DSC)—a nonprofit organization that supports wildlife and habitat conservation, education and hunter advocacy worldwide—has agreed to provide funding to help sustain the Leadership Institute of The Wildlife Society through 2013.
Established in 2006, the Leadership Institute provides training for promising young professionals to develop their skills as leaders in wildlife science, policy and management. Because of its focus on the future, it is a flagship program of The Wildlife Society, a nonprofit professional organization dedicated to excellence in wildlife stewardship through science and education.
Both The Wildlife Society and DSC recognize the need to nurture the next generation of wildlife professionals to ensure that wildlife management and conservation continue to provide the abundant wildlife and healthy habitats that all Americans—hunters and non-hunters alike—enjoy.
Ben Carter, DSC executive director, said, "We want to support the next generation of outdoor leaders in a positive way, just as we want to promote a sustainable-use model of wildlife conservation."

"We are extremely grateful to DSC for its generous support of The Wildlife Society's Leadership Institute," said Winifred Kessler, president of The Wildlife Society. "This investment is a vivid example of DSC's commitment to the future of wildlife conservation."
The DSC funds will help 10-15 young professionals from across North America enter the Leadership Institute and participate in a variety of distance-learning and hands-on projects designed to develop their leadership skills and introduce them to the inner workings of the Society. Their six-month training will culminate in presentations with leaders in wildlife research, management and education at The Wildlife Society's annual conference, to be held in Milwaukee, Wis., in October.
"Given the challenges that wildlife managers face, especially in an era of contracting budgets and managing in the face of climate change, leadership training is more important than ever," said Laura Bies, The Wildlife Society's director of Government Affairs, which manages the Leadership Institute. "This training will help ensure that wildlife professionals have the skills they need to do their jobs in a changing landscape."
About Dallas Safari Club (DSC)
Desert bighorns on an unbroken landscape, stalking Cape buffalo in heavy brush, students discovering conservation. DSC works to guarantee a future for all these and much more. An independent organization since 1982, DSC has become an international leader in conserving wildlife and wilderness lands, educating youth and the general public, and promoting and protecting the rights and interests of hunters worldwide. Get involved at www.biggame.org.
About The Wildlife Society (TWS)
Founded in 1937, The Wildlife Society (http://wildlife.org) is a non-profit scientific and educational association of nearly 11,000 professional wildlife biologists and managers, dedicated to excellence in wildlife stewardship through science and education. Its mission is to represent and serve the professional community of scientists, managers, educators, technicians, planners and others who work actively to study, manage and conserve wildlife and habitats worldwide.