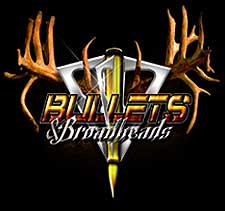 Fort Worth, TX –-(Ammoland.com)- Michael and Sonia Hendrick, along with Cabela's, will promote the future of hunting during Cabela's Outdoor Adventure Day from 9 a.m. to 3 p.m. Saturday, June 8 2013 at the Cabela's Fort Worth location.
The Hendricks will attend to lend a helping hand on firearm safety at the Cabela's Daisy BB Gun Range and archery range. They Hendricks, Sportsman Channel personalities, will sign autographs and be available to answer questions.
"Cabela's is a home away from home for us and our children," said Michael Hendrick. "Some kids want to go to the movies or play video games; ours want to go to Cabela's. We have been blessed and are thankful that Cabela's allows us to give back at these great events."
Past Cabela's Outdoor Adventure Day events have attracted between 6,000 and 10,000 people. There will be many activities, events and games for the entire family, including archery, kayaks, a BB gun range, fishing, camping, bounce houses, a petting zoo, face painting and more.
Hunting guides, Texas Parks & Wildlife and others also will attend to teach children about hunting and fishing.
"This year is looking to be bigger and better than last year and will have lots of fun activities and contests throughout the store," said Melissa Barry, Cabela's Marketing Manager. "Thank you to everyone. Cabela's is looking forward to a great event."
For a complete schedule of events, call (817) 337-2400. Cabela's Fort Worth is located at 12901 Cabelas Drive, Fort Worth, Texas 76177. For additional information or to shop online, visit www.Cabelas.com
About Bullets & Broadheads
Bullets & Broadheads TV is a family-oriented outdoor show hosted by the Hendrick family. The Hendrick family includes Michael, Sonia and Michael J and McKenzie who are all avid hunters. The BNB crew has spent numerous years donating their time to promoting the hunting industry and continues to do so through Bullets & Broadheads.
For more information on Bullets & Broadheads TV, please visit www.bulletsnbroadheads.com.