As director of communications, Tony Jackson brings broad range of expertise, leadership, innovation to sportsman-conservation group.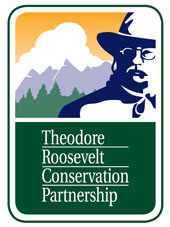 WASHINGTON –-(Ammoland.com)- Tony Jackson, former director of external affairs for the U.S. Department of Agriculture's Farm Service Agency, has joined the staff of the Theodore Roosevelt Conservation Partnership as the group's director of communications.
Jackson will oversee the full range of the TRCP's communications efforts, including advocacy-oriented messaging approaches, social media and online engagement, brand awareness and strategic planning for all of the organization's communications channels.
Jackson holds a law degree from Boston College Law School, along with a bachelor's degree in sociology and a master's degree in journalism from Penn State University. During his tenure with the USDA, he was in charge of media relations and congressional relations for FSA. Jackson also served as counsel and assistant counsel for the Agriculture Committee of the U.S. House of Representatives.
"Even more than his remarkable resume, Tony brings exceptional innovation, creativity and enthusiasm to the TRCP," said TRCP President and CEO Whit Fosburgh. "His impressive credentials and ingenuity will enhance our ability to advance federal policy that promotes sound natural resources management, the conservation of fish and wildlife and their habitats, and opportunities for all Americans to hunt and fish."

"I am thrilled about the opportunity to join the TRCP," Jackson said. "I look forward to amplifying the work the TRCP is doing to effect federal policy and funding in order to preserve our nation's natural heritage."
Read the TRCP 2013 Conservation Policy Agenda.
Inspired by the legacy of Theodore Roosevelt, the TRCP is a coalition of organizations and grassroots partners working together to preserve the traditions of hunting and fishing.