Famous Freeport, Maine Outdoor Retailer Set to Open New Store September 2013.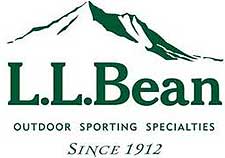 Freeport, ME., June 4, 2013 – Internationally known outdoor retailer L.L.Bean, best known for its Bean Boot and 100% satisfaction guarantee is pleased to announce the expansion of its retail presence into the Freehold, New Jersey market.
The new L.L.Bean store will be located in the space previously occupied by Borders book store in the Freehold Raceway Mall.
The 25,000 square-foot store will employ approximately 100 people and will feature two levels showcasing a wide variety of the iconic company's carefully selected assortment of high-quality and affordable casual apparel and footwear, outdoor gear and apparel, including hiking, fly-fishing, kayaking, and camping products, all backed by L.L.Bean's 100% satisfaction guarantee.  This will be L.L.Bean's 3rd retail store in New Jersey, with locations currently in Marlton and Paramus.
"Our stores are where the L.L.Bean catalogs come to life for our customers," said Ken Kacere, senior vice-president and general manager of retail at L.L.Bean. "It's very exciting to enter into the Freehold area where we have a strong and dedicated customer base, as well as abundant opportunities for high-quality outdoor recreation. It's a great community and an ideal location for one of our stores."
The 100-plus year-old Maine outdoor gear and apparel outfitter made the decision to expand its retail presence into Freehold due to the large number of catalog and web customers in the area. The store will allow the people of Monmouth County and beyond to experience first-hand everything that the legendary retailer has to offer. Of particular note will be the inclusion of L.L.Bean's Outdoor Discovery Schools, which will be offering an array of demonstrations, clinics and introductory hands-on activities for activities like kayaking and fly casting, all designed to remove the most prominent barriers to participation and make it as easy as possible for people to engage in outdoor activities that inspire L.L.Bean products.
The new store is schedule to open in mid-September, with a three-day grand opening celebration.
About L.L.Bean, Inc.
L.L.Bean, Inc. is a leading multi-channel merchant of quality outdoor gear and apparel.  Founded in 1912 by Leon Leonwood Bean, the company began as a one-room operation selling a single product, the Maine Hunting Shoe.  While its business has grown substantially, the company remains committed to the same honest principles upon which it was built – a focus on the customer, continuous product improvement and innovation, respect for people, preservation of the natural environment and a 100% satisfaction guarantee.  L.L.Bean products are rigorously tested, guaranteed to last and always shipped free. The 220,000 sq. ft. Flagship campus of stores in Freeport, Maine is open 24 hours a day, 365 days a year and welcomes more than three million visitors each year.  L.L.Bean can be found worldwide at llbean.com.  Join L.L.Bean on Facebook, Twitter and YouTube.