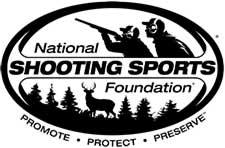 NEWTOWN, Conn –-(Ammoland.com)- NSSF's video playlist features alot of tips that take the mystery out of long-range shooting.
But do these techniques really work? In this video shot at the Texas Triggers' range, Ryan Cleckner, well known to Pull The Trigger subscribers for his long-range shooting tips, applies the fundamentals he preaches to make an incredible 1,000-yard hit.
Though we don't recommend shooting the Barrett 50 off-hand at 1,000-yard targets, Ryan proves that by applying the fundamentals of shooting, anything is possible.
About NSSFThe National Shooting Sports Foundation is the trade association for the firearms industry. Its mission is to promote, protect and preserve hunting and the shooting sports. Formed in 1961, NSSF has a membership of more than 6,000 manufacturers, distributors, firearms retailers, shooting ranges, sportsmen's organizations and publishers. For more information, log on to www.nssf.org.