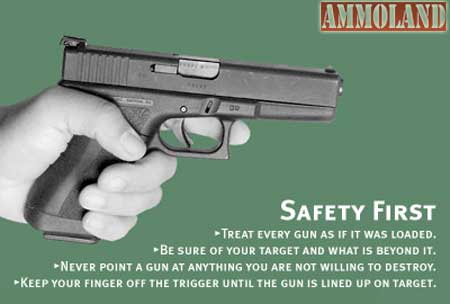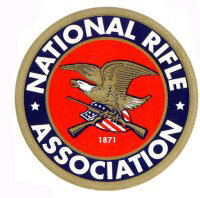 FAIRFAX, Va. –-(Ammoland.com)- In recognition of National Safety Month (NSM), the National Rifle Association highlights its rules for proper gun use and storage.
Knowledge of safe gun handling techniques follows NSM's stated goals of educating and influencing behaviors around leading causes of preventable injuries and deaths.
The NRA encourages implementation of these rules alongside its three fundamental Gun Safety Rules: ALWAYS keep the gun pointed in a safe direction; ALWAYS keep your finger off the trigger until ready to shoot; ALWAYS keep the gun unloaded until ready to use.
"Displaying functional knowledge of a gun's parts, proper maintenance techniques and taking measured precautions before shooting are essential skills for responsible gun owners," said Bill Poole, Managing Director of NRA's Education and Training Division.

"Whether you own a firearm or not, knowing these rules will maximize safety and minimize risk of accident when one is present."
When using or storing a gun, always follow these NRA rules:
Know your target and what is beyond.
Know how to use the gun safely.
Be sure the gun is safe to operate.
Use only the correct ammunition for your gun.
Wear eye and ear protection as appropriate.
Never use alcohol or over-the-counter, prescription or other drugs before or while shooting.
Store guns so they are not accessible to unauthorized persons.
Be aware that certain types of guns and many shooting activities require additional safety precautions.
Clean regularly.
Visit http://training.nra.org/nra-gun-safety-rules.aspx for more information on NRA's gun storage and handling rules.
About:Established in 1871, the National Rifle Association is America's oldest civil rights and sportsmen's group. Nearly five million members strong, NRA continues to uphold the Second Amendment and remains the nation's leader in firearm education and training for law-abiding gun owners, law enforcement and the armed services.Visit: www.nra.org