Legislation to be considered (yet again) on Monday Morning.
Please Immediately Contact Members of the Assembly Budget Committee.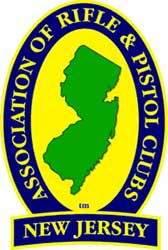 Trenton, NJ –-(Ammoland.com)- Embarrassed by last week's failure of Senate President Stephen Sweeney's "centerpiece" gun legislation to pass out of the Assembly Law & Public Safety Committe.
Democrats have brazenly rigged the system by moving the legislation to a completely different committee — where they can control the outcome and ensure the bill's passage.
S2723/A4182 is now scheduled to be heard in the Assembly Budget Committee on Monday, June 17 at 10:00 a.m. in Committee Room 11 on the 4th floor of the State House Annex. The committee consists of 8 Democrats and 4 Republicans. Please immediately contact the members of the Assembly Budget Committee listed below and urge them to oppose all anti-gun bills, including this legislation.
The Sweeney FID bill throws out existing FID cards and replaces them with either a privacy-invading driver license endorsement or other form of ID; suspends Second Amendment rights without proof of firearms training; imposes a 7-day waiting period for handgun purchases; ends all private sales; and effectively creates a registry of ammunition purchases and long gun sales. Democrats have touted the bill as a "national model." [of taking away your rights]
In a stunning display of disregard for the rule of law, on June 6th 2013 Democrats halted a roll call vote-in-progress on this bill in the Assembly Law & Public Safety Committee, when it became apparent that they did not have enough votes to pass the bill. Rather than complete the roll call as required by legislative rules, chaos and confusion ensued as the committee chairman and staffers simply stopped the vote and huddled in an adjacent room before announcing that they would ignore the vote and "hold" the bill. Republican members of the committee protested the unlawful procedure and argued with the chairman.
Click the picture below to watch a must-see video of the disgraceful June 6thproceedings. The video begins at about the one minute mark.
The upcoming vote on Monday is proof positive that the game is completely rigged in Trenton. If a vote doesn't go well in one committee, the majority feels at liberty to stop the vote in progress, pretend it never happened, and proceed with a "do-over" in a different committee.
Please watch for further updates.
MEMBERS OF THE ASSEMBLY BUDGET COMMITTEE
Assemblyman Vincent Prieto, Chair (D-32)
[email protected]
(201) 770-1303 – Office
(201) 770-1326 – Fax

Assemblyman Gary Schaer, Vice Chair (D-36)
[email protected]
(973) 249-3665 – Office
(973) 249-6281 – Fax

Assemblyman John Burzichelli (D-3)
[email protected]
(856) 251-9801 – Office
(856) 251-9752 – Fax

Assemblyman Albert Coutinho (D-29)
[email protected]
(973) 589-0713 – Office
(973) 589-0716 – Fax

Assemblywoman Bonnie Watson Coleman (D-15)
[email protected]
(609) 292-0500 – Office
(609) 633-2179 – Fax

Assemblyman Gordon Johnson (D-37)
[email protected]
(201) 530-0469 – Office
(201) 530-0486 – Fax

Assemblyman Troy Singleton (D-7)
[email protected]
(856) 234-2790 – Office
(856) 234-2957 – Fax

Assemblyman Benjie Wimberly (D-35)
[email protected]
(973) 925-7061 – Office
(973) 247-2457 – Fax

Assemblyman Declan O'Scanlon (R-13)
[email protected]
(732) 933-1591 – Office
(732) 933-1598 – Fax

Assemblyman Anthony Bucco (D-25)
[email protected]
(973) 927-2526 – Office
(973) 927-2529 – Fax

Assemblyman Christopher J. Brown (R-8)
[email protected]
(609) 654-1498 – Office
(609) 654-4518 – Fax

Assemblyman Jay Webber (R-26)
[email protected]
(973) 265-0057 – Office
(973) 884-6190 – Fax
About Association of New Jersey Rifle & Pistol Clubs:The Association of New Jersey Rifle and Pistol Clubs, Inc. is the official NRA State Association in New Jersey. Our mission is to implement all of the programs and activities at the state level that the NRA does at the national level. This mission includes the following: To support and defend the constitutional rights of the people to keep and bear arms. To take immediate action against any legislation at the local, state and federal level that would infringe upon these rights. Visit: www.anjrpc.org