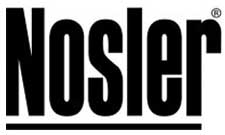 Bend, Ore. – -(Ammoland.com)- Continuing its strategy of delivering exceptional products for the shooting sports, Nosler, Inc. has finalized the acquisition of Silver State Armory (SSA).
The addition of SSA's products and manufacturing capacity is an important step toward Nosler's goal of providing customers with a reliable source for high demand ammunition products.
"The Silver State acquisition provides a strategic opportunity for Nosler to increase capacity at this unique time in the history of our industry." – Bob Nosler President/CEO, Nosler, Inc.
About SSA:
Located in Packwood, Washington, Silver State Armory customers include law enforcement, security agencies, hunters and military forces. Company strengths include manufacturing ammunition and component brass for the 6.8 SPC, 5.56 NATO and 7.62×51 NATO.
In March of 2012, Nosler became ISO 9001:2008 certified. ISO Certification provides objective confirmation that the Nosler reputation for quality and consistency can be continually relied upon by distributors, dealers, and customers. At SSA, this same diligent commitment to quality and consistency will be practiced under the direction of Nosler Vice President, Greg Hawley, along with former owners, Art Kalwas and Jeff Kannada.
Founded in 1948, Nosler, Incorporated is a family-owned company located in Bend, Oregon. Nosler is best known for revolutionizing big game hunting with its world famous Partition and Ballistic Tip bullets. With the company motto "Quality First," Nosler manufactures premium component bullets, brass, ammunition, and semi-custom rifles for domestic and international customers. www.nosler.com