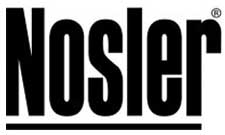 Bend, Ore. –-(Ammoland.com)- In a move to further strengthen their public relations and marketing efforts, Nosler, Inc. has promoted Mason Payer from Assistant Public Relations Director to Marketing Manager.
Payer's primary responsibilities will include advertising planning and budgeting, as well as overall brand layout and design.
Zach Waterman will remain at the helm of Nosler's Public Relations Department, managing all media and communication efforts.
With Nosler's current growth and recent acquisition of Silver State Armory (SSA), it is more important than ever that Nosler's public relations and marketing efforts be properly coordinated.
This move will allow a more concerted effort in aligning public relations and marketing strategies as well as communicating Nosler's brand message and product education to vendors and customers alike.
Founded in 1948, Nosler, Incorporated is a family-owned company located in Bend, Oregon. Nosler is best known for revolutionizing big game hunting with its world famous Partition® and Ballistic Tip bullets.
With the company motto "Quality First," Nosler manufactures premium component bullets, brass, ammunition, and semi-custom rifles for domestic and international customers.