Premier industry program for retailers brings two more retired ATF experts on board.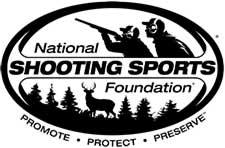 NEWTOWN, Conn –-(Ammoland.com)- The marked success of the National Shooting Sports Foundation's FFL Compliance Consulting Program in which NSSF provides financial assistance to allow one of its team of retired Bureau of Alcohol, Tobacco, Firearms and Explosives (ATF) experts to make a personal visit and consultation to member retailers, has significantly increased demand for this service.
Consequently, NSSF has announced the addition of two highly qualified, retired ATF inspectors, Jean Zabel and Gene Baker, to its consulting team to lend their expertise to the industry's premier firearms retailer inspection program.
Through the NSSF FFL Compliance Consulting Program, member retailers requiring assistance contact NSSF, which coordinates requests with former ATF compliance officials participating in the program. A compliance advisor will then personally visit the retailer to assess its level of ATF compliance, conduct a review of internal controls over firearms and record keeping and train the retailer and staff to help the business to be prepared for an ATF compliance inspection and pass it with flying colors. The price of this service for members is only $499. NSSF, as the trade association for the firearms, ammunition, hunting and shooting sports industry, also will pick up other fees of compliance advisors, including all travel expenses.
"NSSF is fortunate to be able to bring Jean Zabel and Gene Baker to the FFL Compliance Consulting team," said Patrick Shay, NSSF director, retail development. "Their incredible amount of experience in dealing with ATF inspections will allow them to provide highly constructive insights to any visit they make to a retailer's business."
Each ATF compliance advisor brings a wealth of experience to the job, having conducted and supervised hundreds of firearm retailer compliance inspections.
For more information on this program, visit http://www.nssf.org/retailers/consultants.
About NSSF
The National Shooting Sports Foundation® is the trade association for the firearms industry. Its mission is to promote, protect and preserve hunting and the shooting sports. Formed in 1961, NSSF has a membership of more than 8,000 manufacturers, distributors, firearms retailers, shooting ranges, sportsmen's organizations and publishers. For more information, log on to www.nssf.org.