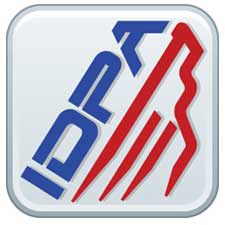 BERRYVILLE, Ark. –-(Ammoland.com)- This October the Granite State will be hosting its first IDPA state championship since 2010, thanks in part to the generous support of sponsors like Taurus.
Taurus, one of the world's foremost manufacturers of firearms and spearhead of the Carry On movement to promote the concealed carry lifestyle, has signed on as a major sponsor of the event, joining Smith & Wesson, the title sponsor of the match.
The 2013 Smith & Wesson Live Free Or Die State IDPA Championship takes place October 18-19 and will be hosted by the Pioneer Sportsmen Club in Dunbarton, N.H.
"We can't thank Taurus enough for their generous support of IDPA and the Live Free Or Die State Championship," said Ken Lambert, match director. "Taurus is unabashedly supporting the concealed carry movement in the U.S. and IDPA shooters understand how important that is and appreciate the commitment Taurus has shown."

"Taurus is proud to support the Live Free Or Die State Championship as part of our ongoing commitment to promoting the shooting sports," said Mark Kresser, president and CEO of Taurus. "We expect this to be one of the hottest matches on the IDPA New England schedule and we wish the best of luck to all those competing."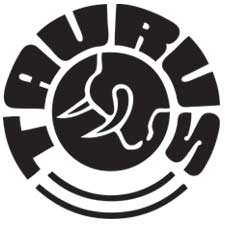 In addition to determining the New Hampshire state title, the match will also serve as the final leg of the King of New England contest presented by Apex Tactical. The 17th Annual Massachusetts State Championship and the New England Regional, both sponsored by Smith & Wesson, make up the first and second legs, respectively, of the newly announced series.
Registration details for the Smith & Wesson Live Free Or Die State IDPA Championship will be announced shortly. Companies interested in sponsoring the Live Free Or Die State Championship should contact the sponsorship coordinator at [email protected].
For more information on IDPA, or to join the more than 22,000 members competing each week all across America, visit www.IDPA.com.
You can further connect with the IDPA community through IDPA's social media, such as @OfficialIDPA on Twitter and ShootIDPA on Facebook, Instagram, Pinterest and Tumblr, or check for regular news and updates on the organization's DOWN ZERO Blog.
About Taurus:
Taurus International Manufacturing, Inc. is proud to be the U.S. importer of all Taurus brand firearms manufactured in Brazil and to be the manufacturer of the model PT-22, PT-25 and PT-738 pistols made here in the US. Taurus International services all Taurus brand firearms under the LIFETIME REPAIR POLICY™ as well. For additional information about Taurus, visit www.taurususa.com.